5 Pieces of Training Equipment Every Basketball Player Needs
We've picked five pieces of training equipment to help you improve your game. Blending these five products into your practice routine, will help you to jump higher, be lighter on your feet, dribble better, and shoot more accurately in game-like situations.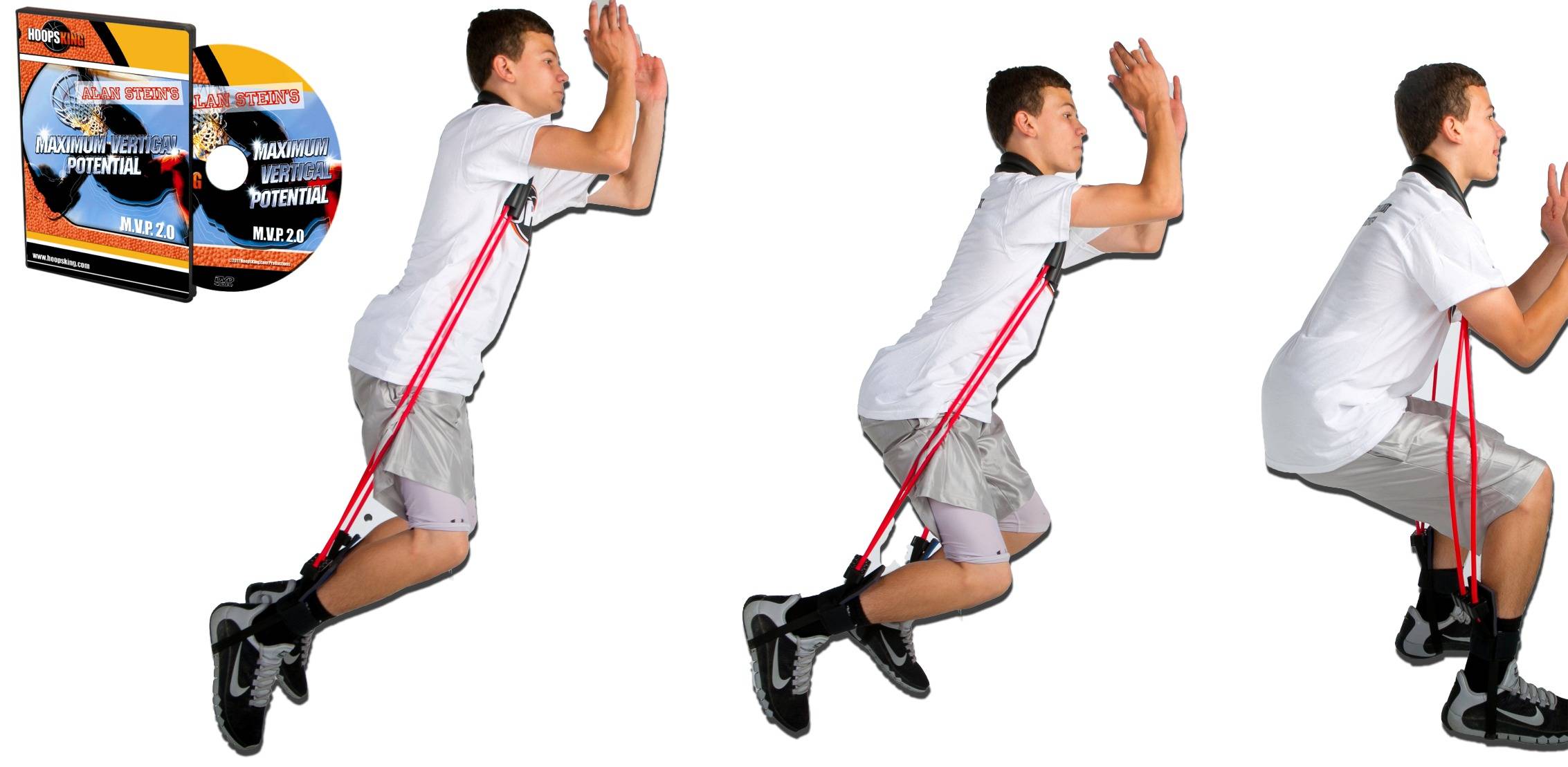 MVP Vertical Jump Pro System
https://www.hoopsking.com/mvp-vertical-jump-pro-system/
Since basketball talent scouts have a specific category for vertical jump height, you can assume that it's an important part of their player rating system. Beyond just a statistical number for coaches and scouts, how high you can jump is vital to your many aspects of playing the game.
The MVP Vertical Jump Pro System is an indispensable piece of training equipment. By implementing the band workout into your training, you can potentially add more than two-feet to your vertical jump.
This is an excellent addition to your basketball training equipment because it can be used with other things like weight vests and shorts to enhance your workouts. You can also add plyometric exercise to improve your side-to-side court movement on defense.
Features
A DVD is included that has an instructional segment for using the bands, plus extra tips to help improve your vertical jumping ability.

There are four bands, each with 50-pounds of resistance.

Each MVP Vertical Jump Pro System has a vertical harness, so you can attach individual bands or use them all for the maximum 200-pounds of resistance.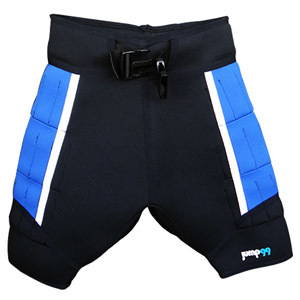 Jump99 Weighted Training Shorts
https://www.hoopsking.com/weighted-training-shorts/
The next piece of equipment that every aspiring basketball player should own can be incorporated with the vertical jump system. These two products used together will generate the ultimate leg workout.
While you can use the weighted training shorts to work on off-ball skills like defense, you can also incorporate them into other drills. Combined with the Vertical Pro Jump System, you can boost your jumping height and jump quickness.
They also have an advantage for big players who are trying to increase their calorie burn during practice. After a few practices with the weighted training shorts, you'll feel a heightened sense of agility and quickness.
Features
The Pump99 Weighted Training Shorts large size fit waists from 31-inches to 35-inches. The extra large shorts can be adjusted for waist sizes 34-inches to 37-inches.

Each pair of shorts includes adjustable weight inserts. You can use them empty to begin practice, increase the weight up to as high as 20-pounds, and adjust them in 10-pound increments.

They are made with a combination Lycra and Neoprene material so the shorts fit tightly, but will not chaff your inner-thighs.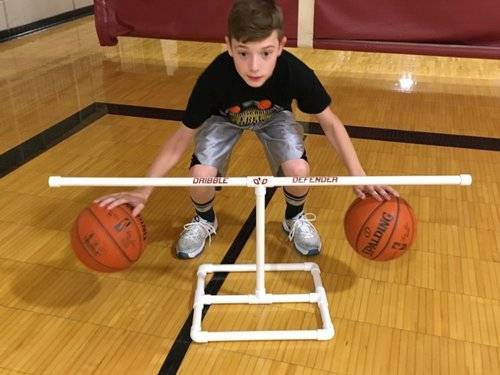 The Dribble Defender
https://www.hoopsking.com/the-dribble-defender-stick/
The next piece of equipment that every basketball player should have is something that can help improve your dribbling skills. It's always nice to have a live person to work as a defender, but that's not always possible.
The HoopsKing Dribble Defender is the perfect addition to your training equipment to help you master the art of dribbling the basketball. You can perform single ball control drills, or dribble two basketballs at the same time to increase the difficulty level.
When you practice using the Dribble Defender, you will develop an instant understanding of what happens when you allow your dribble to get away from your body. This training tool will help you master ball control, plus can be used to help strengthen dribbling technique for beginners.
Features
It has a four-foot, full length bar to allow for two basketball drills, or a second dribbler.

The HoopsKing Dribble Defender is made with lightweight but sturdy PVC, and assembles in seconds for easy transport.

There is a platform attachment that helps to develop the skill of keeping your dribble below your upper thigh.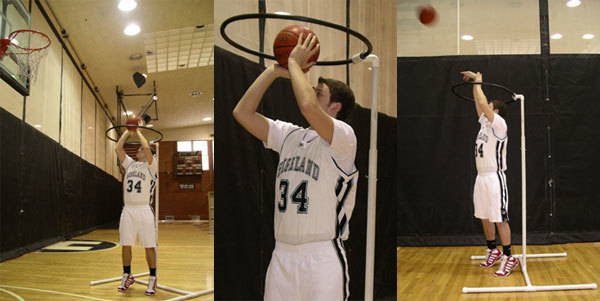 Get It Up Shot Defender
https://www.hoopsking.com/get-it-up-shooting-hoop-barry-hecker/
Basketball players practice their shooting technique for hours. However, when presented with game-like situations, bad habits resurface or your perfect shot form is altered by a defender.
Just like your dribbling skills, one way to improve your shooting ability, and work to avoid these game-time shot problems, is to shoot against a defender. But, what do you do when there isn't another person available to act as defense against your shot?
This is where the Get it Up Shot Defender proves its worth as a vital piece of basketball training equipment. Using this training tool, you can also practice crossover dribbling and fade away shots as if there was a real defender in your path.
Features
You can adjust the Get it Up Defender to represent players from 5-feet, 6-inches to 7-feet, 2-inches tall.

The system is made with sturdy but lightweight PVC it's easy to take with you.

It takes less than five-minutes to assemble the Get it Up Defender, so it's ready for practice whenever you are.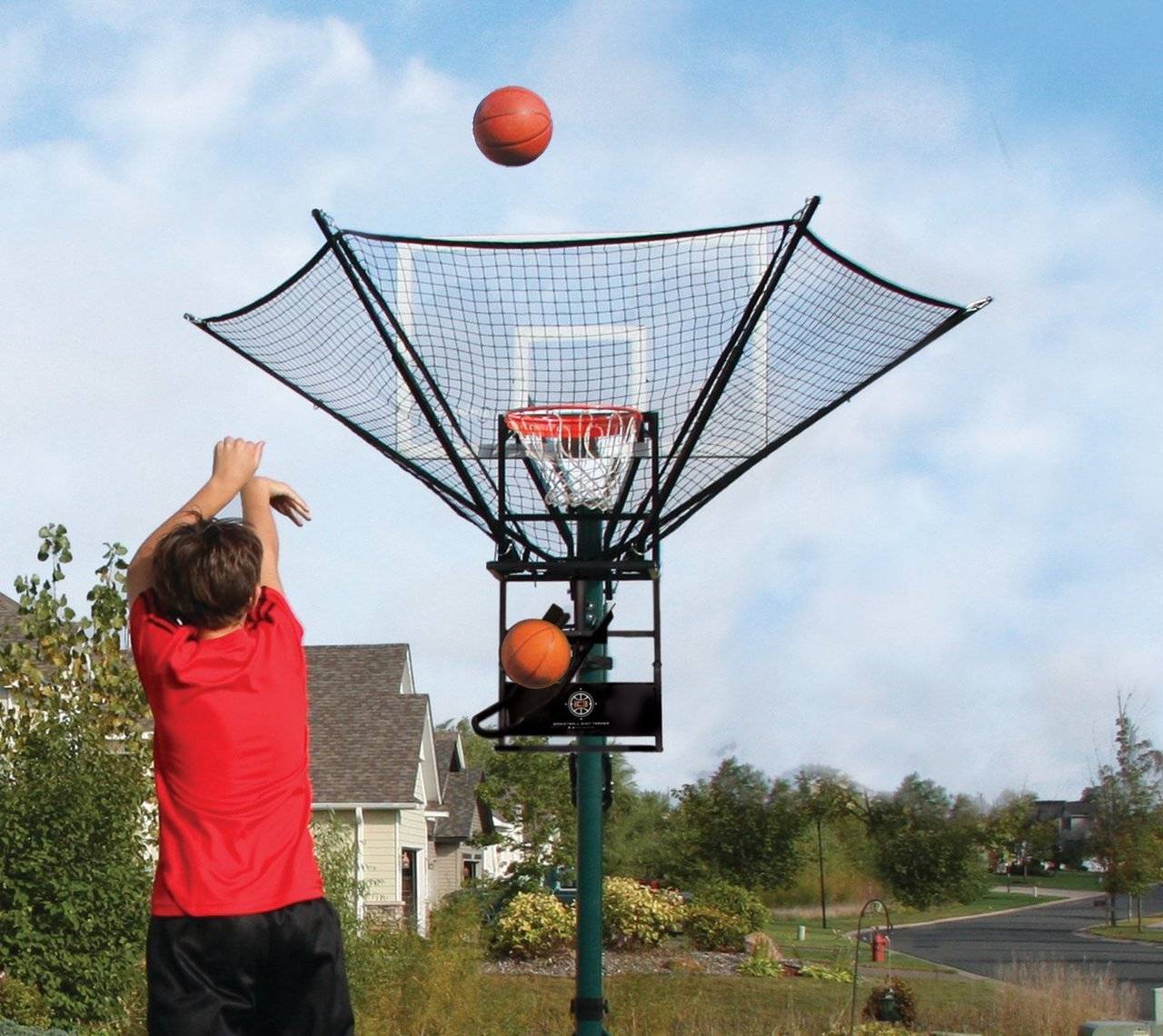 iC3 Basketball Shooting Machine Rebounder
https://www.hoopsking.com/ic3-basketball-shot-rebounder/
Now that you've got training gear to improve your jumping, court agility and shooting against a defender, you'll still be missing one thing. Shooting is an art that you develop over constant repetition.
One way to help you improve your shooting accuracy is take shots from exactly the same spot on the court. However, to do this you have to chase the ball down and return the exact location.
This is doable, but tracking down every errant shot, even the ones you make, takes time. Again, having a live person to track down your rebounds and feed you accurate passes would be nice.
But, what do you do when you want to shoot alone? Well, that's where the IC3 Basketball Shooting Machine Rebounder becomes essential. The machine will funnel every shot down into a feeding system and throw you a pass so you can shoot shot after shot in repetition.
Features
The iC3 Basketball Shooting Machine Rebounder snags every shot, whether you make it or miss it.

There is a 180 degree feed adjustment, so you can shoot from any spot on the court.

Since the iC3 has an elevated net around the basket, it forces you to practice the correct shooting arc, eliminating flat shots.

The system will fit any size basketball rim and backboard, plus can be used indoors or outside.
These are five pieces of basketball training equipment that will help develop various aspects of your game. You'll soon find you're jumping higher and moving quicker on the court.
Your dribbling skills will improve dramatically, and your shooting percentage will improve. As you become more comfortable with these training items, you'll realize how much they've helped you grow into a more skilled basketball player.
Recent Posts
Basketball drills for beginners are essential to developing the skills needed to excel in …

As a basketball coach, it's essential to be aware of the best basketball dribbling drills t …

For those suffering from Parkinson's Disease, tremors can be a difficult symptom to manage …