Teach Hoops Basketball Mentorship Program
Cut Years Off of
"Putting Your Time In"

& Get on the Fast Track to Successful Coaching...w/ Help from a 30 Year Championship Coach

---
---
Here's a special message for every basketball coach from Youth to College who what run a basketball program, but can't figure what exactly what to do, when to do it, and prioritize what it takes to win.
So if you want to succeed at coaching, move up the ladder quicker, learn to deal with parents, learn the game of basketball, and have a lot more fun then keep reading.
Now, many basketball coaches think that learning the Xs and Os, having a bunch of great plays will make you a successful coach.
But nothing could be further from the truth.


And if you're a basketball coach who wants to win more games and run a championship program year in and year out…this is exactly what you are looking for.
Introducing the "Teach Hoops Mentorship Program" which provides you with the tools you need to put you on the Fast Track to coaching success!
Here is What You will get with a Teach Hoops Membership

Office Hours & Monthly Calls
Get 1 on 1 Time with Championship Coach Steve Collins to ask the questions that matter to you

Video Instruction & Materials
Get access to Coach Collin's library of videos
Youth, High School, & Summer Coaching Sections
Material for all levels of Coaches

Monthly Lessons
Relevant Topics to Coaching so You are on Top of the Latest Issues affecting Coaches

Practice Plans & Forms
Done for you Practice Plans make it easy to build your own practice plans so you are maximizing time in practice

Coaching Community
Talk with other coaches who face the same issues you do and bounce ideas of off each other
Coach Steve Collins is Currently Helping Youth to College Coaches Just Like You Shorten the Process to Being a Successful Coach & Building a Program
The Only Question is
Are You Next?
"Teach Hoops Mentorship Program" makes it simple for you to:
Win More Games
Have More Fun
Get on the Path of Upward Mobility in the Coaching Ranks
... and much, MUCH more!
And what makes this even better?
Now you'll never have to worry about information overload again! What offense, what defense, how do I deal with Parents, what plays, how to organize practice, how to build your program and on and on and on!
Coach Collins will give you insight and access to his 30 years of Championship Coaching which means you will be learning from someone who has been there and done that. The time it will take you to become a successful coach will be greatly reduced with Coach Collins at your side.
This also means that you'll worry less about losing your job because you won't be successful and you won't spend years struggling to "figure it out".
And best of all... you'll start seeing results with "Teach Hoops Mentorship Program" almost immediately and it costs Less than a daily cup of coffee.
A Little over a dollar a day.
So again, if you're basketball coach who wants to win more games basketball, run a championship program , and be competitive year in and out, understand this:
You need a way to quickly set yourself apart from the competition...
#1 way to create instant credibility...
Space is Limited!
The Teach Hoops Mentorship Program holds the key to your success with basketball coaching.
---
Meet Championship Coach Steve Collins...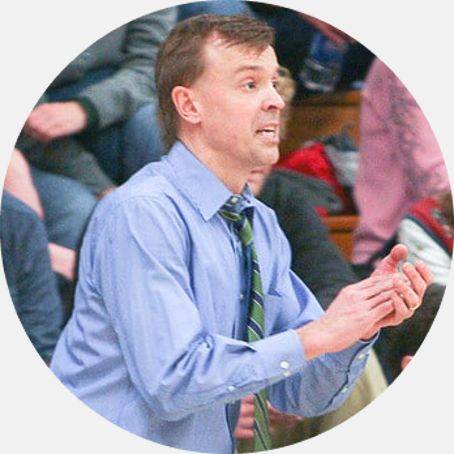 COACHING HISTORY
30 Years Coaching in the State of Wisconsin
7 Years Freshmen, Sophomore, Varsity Assistant Wausau East S.
2 Years Varsity Assistant Madison Memorial S.
20 Years Varsity Coach Madison Memorial S.
TEAM ACHIEVEMENTS
14 Consecutive Conference Championships (04-17)
Longest Winning Streak in Conference History – (40 games)
Nationally Ranking since 2004
State Ranked for the Last 15 Years
18 Consecutive Varsity Winning Seasons (School Previously Had a Total of 6 Winning Seasons in 50 Years)
National Appearances at: Battle at the Villages (4th), Beach Ball Classic ( 4th), Junior
---
Yes, the Teach Hoops Mentorship Program was Created So
Basketball Coaches Like You...
...Who want to move up the coaching ladder quickly
...Who want to build a consistent winning program
...Who want to win more games!
Can shorten the time it takes achieve your Coaching Goals & Dreams
It's the ShortCut to Learning how to be a Successful Basketball Coach & Building a Winning program and You Will get Results after your First Meeting with Coach Collins!
Here are the stories of other Teach Hoops Mentorship Members who are benefitting from Coach Collin's mentroship and resources.
---
---