Custom SWAG Weighted Training Vest
SKU:

CUSTOM-TE-0035

Minimum Purchase:

12 units
Frequently bought together:
Description
Increase Your Speed, Quickness, Conditioning, & Power without Do Extra Workouts!


Made of Lycra and Neoprene, this basketball training equipment provides a skintight fit that eliminates chafing and pain. Individual inner pockets contain powder coated, lead weights to help develop specific muscle groups. Use will enhance and increase speed, quickness, and strength. The detachable sleeves and lower section make the vest versatile for a range of sports and training regimens.
Weighted Vest Features
Individual inner weight pockets which means you can add as little as 1/2 pound of weight at a time
Lycra and neoprene fabric is anti-bacterial/anti-microbial treated.
All seams are bound for long-lasting durability.
Weights are made of powder-coated lead for Maximum safe handling
Vest can be used by any athlete, including swimmers.
How much weight should I use in my weighted vest?
The amount of weight really varies depending on the activity you are doing.
Skill Work - For example, if you are doing basketball drills like dribbling up and down the court, you should use around 10% of your body weight in the vest. So if you weigh 150 lbs, 15 lbs in the vest would be about the right amount when doing skill work. You don't want to sacrifice form when using the weighted vest.
Exercise or Weight Training - When doing exercises such as pullups, squats, pushups, etc - you can add more weight to the vest as needed to provide the resistance you need to build strength.
Is a Weighted Vest good for walking?
Yes, wearing a weighted vest while walking will help you burn more calories while walking as well as building and toning your muscles more. It's a great way to get more fitness benefits out of walking - for any age.
What are the benefits of using a Weighted Vest?
Weighted Vests are beneficial for all sorts of uses and from young to old.
Build More Strength
Increase Cardio Vascular Fitness
Burn More Fat
Build Speed & Quickness without doing extra agility workouts
Weighted Vest Sizing
Choose your size based on your chest size. Not sure how to measure your chest size? Check this link.
Youth Large - 34-37"
Adult Small - 38-40"
Adult Medium - 41-43"
Adult Large - 44-46"
Adult XL - 47-49"
---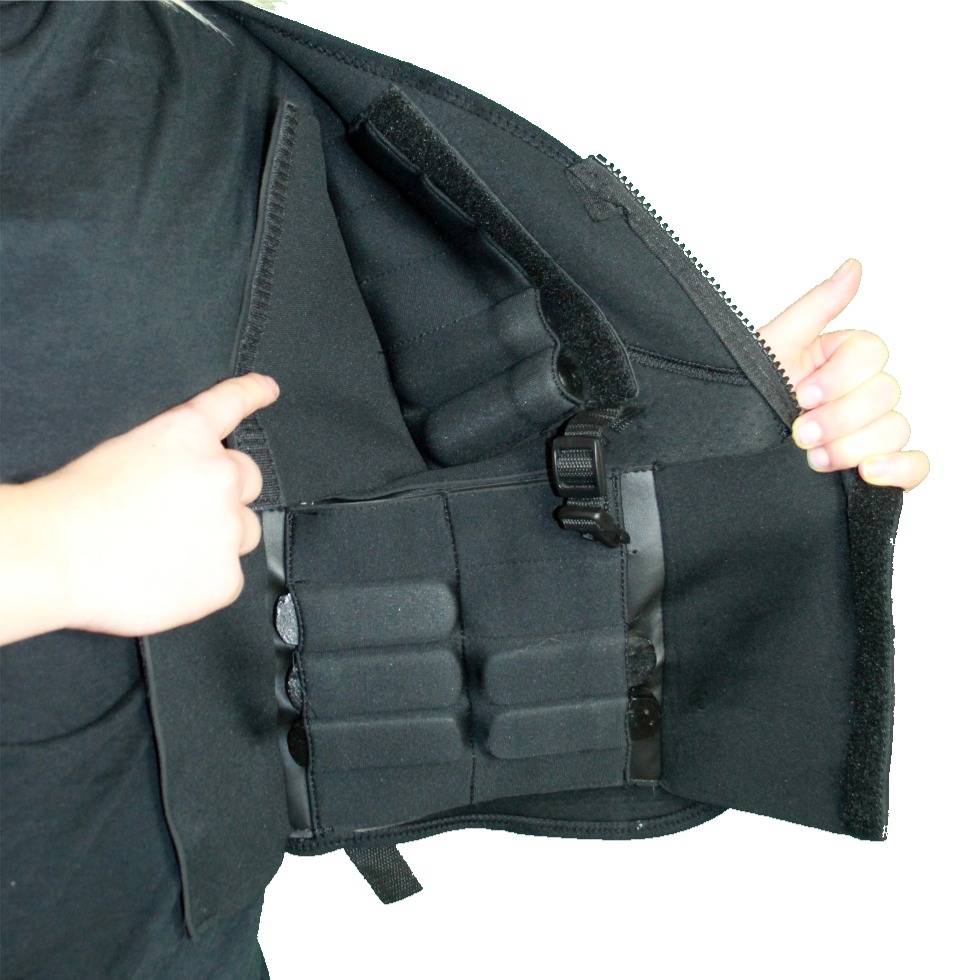 How the Weighted Vest Works
Your body is acclimated to your weight, and burns calories based on weight, exercise, duration and intensity. As you add more weight to your body, more muscles are recruited to support the function of moving the added weight.
Consequently, more calories are burned to support the increased muscle action. A properly weighted vest can intensify any activity or exercise. By increasing your metabolic rate and causing you to burn more calories in the same amount of time as your usual workout, the SWAG Weight Vest can double your results, making any workout much more effective.
Benefits of a the SWAG Weigthed Vest
Weight resistance can be adjusted in half-pound increments to easily incroporate the SWAG Strength Weight Vest and SWAG Strength Weight Shorts into speed progressions, plyometric progressions, agility drills, cardiovasular conditioning, and body weight exercises. Vest and shorts can be used with swimmers aquatic workouts.
Our Weighted Vest Fits Like a Second Skin So You Aren't Pounded by Weights While You Work!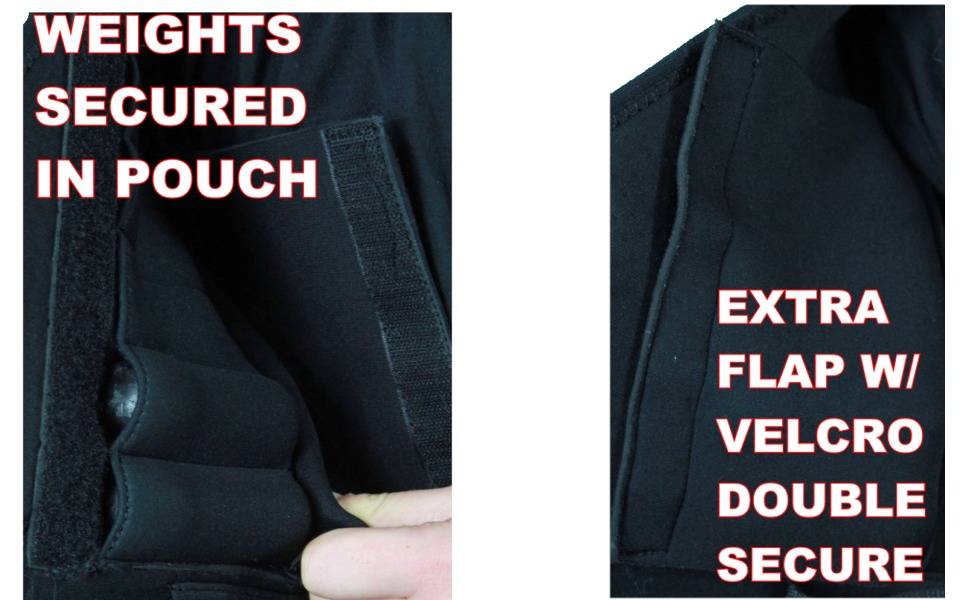 ---
View All
Close