Boogie Board Sports Coaching Board
Here's The Perfect Solution If You Want Use One Board For Multiple Sports...
& Get Rid of Messy Dry Erase Markers
---
Write comfortably by hand.
It's a whole new way to write, edit, and erase.
Yet it feels like nothing new at all.
The Blackboard Coach's Board is an electronic game-planning tool that takes your play to the next level.
No markers. No mess. More coaching.
Blackboard™ by Boogie Board™ is the first-ever writing tool featuring Liquid Crystal Paper™, offering a new way to plan, write and design by hand that somehow feels like nothing new at all.
Unlike other electronic writing solutions offered by more expensive tablets and smart devices, Liquid Crystal Paper writes with absolutely no lag or delay with nothing to turn on, plug in or charge – making Blackboard ideal for all writing activities like notes, lists, sketches and more.
Perhaps its biggest breakthrough is its 8.5" x 11" Letter-sized, semi-transparent writing surface that allows writers to electronically write on any document, photo, map, or even digital screens – ideal for collaborative editing, designing floor plans, tracing, planning, and writing over templates. Several templates are included with Blackboard Coach's Board, including Soccer, Baseball, Football, and Basketball.
A single touch of its Clear button erases the entire writing surface, but now for the first time ever, Blackboard offers precise control for a pencil-like erasing experience using exact-erase™ technology. For work that needs saved, the free Blackboard mobile app allows writers to capture, save, organize, search and share.
Included in the Package
Blackboard™ 8.5" x 11" Liquid Crystal Paper™ Tablet
Blackboard Pen with Eraser
Four Templates: Soccer, Baseball, Football, Basektball
Replaceable 5-Year Button-Cell Battery (CR2032) (installed)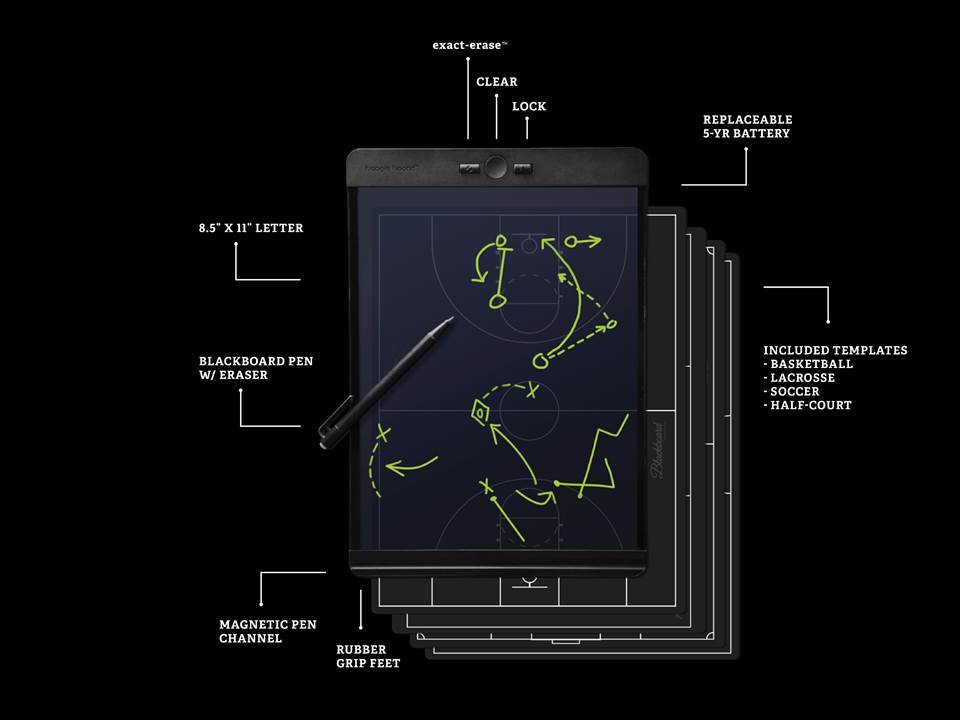 Includes these 4 Templates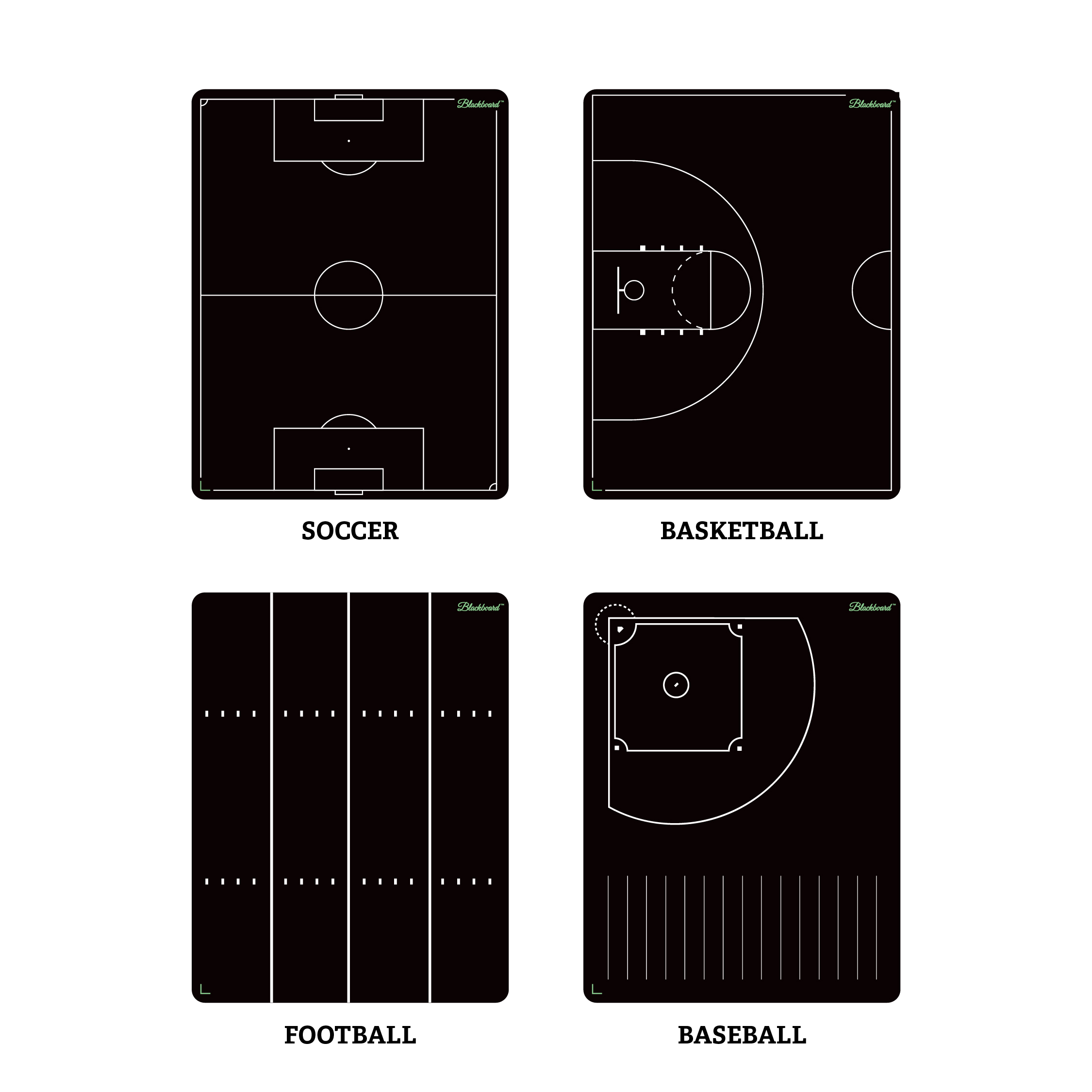 How to Use the Boogie Board
How to Use the Boogie Board