The Definitive Guide to AAU Basketball for Boys & Girls
Throughout the summer months, gyms across the United States are filled with rising youth basketball players competing for championships and a chance for collegiate scholarships. Some of the most prestigious youth basketball tournaments in the country are AAU sponsored events featuring future college basketball stars and professional players.
Is participating in the AAU worth it though? We will take a look at the benefits and drawbacks of joining the AAU from the prospective of players, parents, and coaches.
One thing for sure is that the AAU has transformed the game of basketball on the youth stage and it plays a major role in the lives of athletes across the country.

What is the AAU?
The Amateur Athletic Union was formed in 1888 and it has played a major impact in youth sports in America over the years. Initially, the purpose of the AAU was the proper development of athletes gearing up for the Olympic Games. Towards the latter half of the 20th century, the AAU played an increasingly minimal role in the Olympics and shifted focus to youth sports on the national level.
Kids can begin to compete for AAU teams as early as six or seven years of age and they can play on an AAU team until they enter college.
AAU membership has steadily risen the past several decades and there are currently over one million registered members. Basketball is easily the most popular sport among registered AAU members with roughly half of AAU members signing up to compete in basketball.
Overshadowing High School Basketball
AAU basketball soared in popularity in the 1970s with the development of national championships at numerous age ranges for boys and girls. The AAU focused its attention on youth sports as opposed to preparing aspiring Olympic athletes. This increased focus on youth development was in sports across the board with basketball being the main attraction.
The NCAA shifted its recruiting schedule and summer events became a focal point in college basketball recruiting. Over time, this dynamic has gradually shifted the recruiting focus away from high school basketball in the winter to AAU tournaments in the summer. For a high school recruit to gain exposure to collegiate programs, joining an AAU program is almost a necessity. As more and more talented players spurn competing on their high school teams to play exclusively on the AAU circuit, the further AAU basketball takes over the spotlight in youth basketball.
The involvement of shoe companies sponsoring AAU teams by providing them funds and endless amounts of basketball gear has further alienated high school basketball in favor of AAU basketball. The pockets of AAU programs are filled deep with money from massive shoe companies like Nike and Adidas.
More on that later though!
Since the AAU has grown on the national stage, it has given youth players the chance to compete against the best players from across the country. High school basketball season rarely gives players the opportunity to play against the best players beyond the state level. With AAU tournaments involving entries from the top squads across the country, the nation's most skilled players are routinely in attendance.
.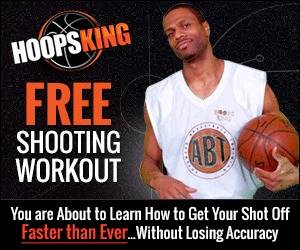 Critics of AAU Basketball
The AAU has faced its fair share of criticism over the years and from several high profile figures in basketball. Kobe Bryant famously stated about AAU basketball,
"It's stupid. It doesn't teach our kids how to play the game at all so you wind up having players that are big and they bring it up and they do all this fancy crap and they don't know how to post. They don't know the fundamentals of the game. It's stupid.
Bryant's sentiment about the lack of fundamental skill development has been echoed by other respected names in basketball such as Steve Kerr.
Far more people have voiced their displeasure regarding AAU culture and its effect on youth basketball.
One of the primary complaints is the AAU focusing on winning more than development of fundamental skills. Reiterating Kobe Bryant's remarks, critics of the AAU claim players compete in too many tournaments throughout the summer and do not focus on fine tuning their skills. Many of the events that teams participate in hold little value and critics believe the time could be spent more wisely conducting team practices or small group workout sessions to develop skills. Players can focus on their jump shot, passing ability, post-up positioning, defensive footwork, and so much more in between tournaments to see constant improvement.
Another common criticism of the AAU is a lack of commitment to their programs. This also ties into players constantly playing multiple games per weekend in different tournaments. Since there is such a large amount of games to be played, players can start the weekend with one team and end it with another.
It is common to see players become disgruntled due to lack of playing time or a disagreement with their coach and jump ship to another club. The lack of loyalty to the team has ignited the belief that the AAU game is more for the individual and not the team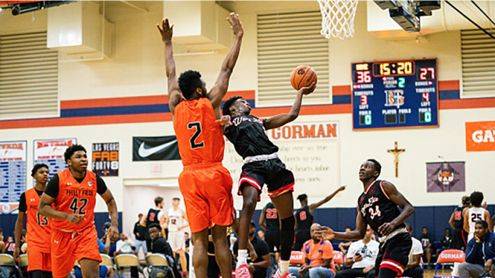 The Dark Side of AAU
The past few years has cast an extremely negative light on the ethics of collegiate and youth basketball. The focal point stems from what has been known for years on the AAU landscape, shoe companies financially supporting AAU programs and their elite talent.
The case that resulted in the indictment of Adidas representatives for sending money to highly touted high school recruits to sign with Adidas sponsored universities took the public by storm. But those who are familiar with the system were unsurprised by the fallout. The scandal also resulted in several college basketball assistant coaches being charged with bribery, fraud, and other charges for attempting to sway athletes to sign with specific agents.
This was not the only lawsuit to center around shoe companies and their involvement with youth basketball.
Lawyer Michael Avenatti's unsuccessful attempt to extort millions of dollars from Nike has placed the role of shoe companies in AAU basketball under further scrutiny.
---
Benefits of AAU Basketball
The massive popularity of AAU basketball has attracted thousands of youth players across the United States. The AAU circuit takes center stage in college basketball recruiting during the summer months and this platform can serve to benefit upcoming talent.
One of the primary benefits of joining an AAU team and competing in regional and national tournaments is the level of exposure to collegiate coaches. Talented players who aspire to receive a scholarship to play college basketball have the unique opportunity to prove they can compete at the next level. There are thousands of players who dream about getting the chance to earn a scholarship and AAU tournaments are the premier chance to gain exposure.
Get Your FREE Scholarship Guide here.
Not only do players have the unique opportunity to gain interest from college coaches, competing on an AAU team is a way to prove they can compete against the most skilled youth players in the country. Many of the top ranked players participate in AAU tournaments and those who are not as coveted can prove they belong in the same conversation. Competing against the best talent on a weekly basis gives players the chance to improve their skills in real game situations.
College coaches may attend tournaments to watch the highest rated players but could discover an unknown gem in the process. The AAU can be that platform that allows players to be that undiscovered gem coaches are looking for. Only by competing against the best talent can this opportunity be taken advantage of to the fullest.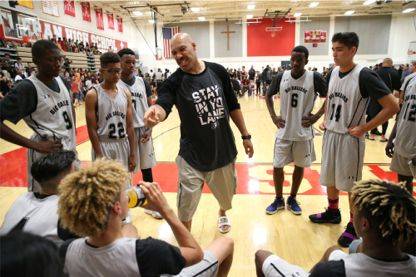 Parents of AAU Players
The role of parents/legal guardians cannot be overstated in regard to the proper development of players wishing to compete in AAU basketball. From an early age to the high school years, active parents can make a positive impact to generate a beneficial AAU experience for their children. That starts with ensuring their children are joining an AAU program for the right reasons and the right coaches for proper skill development.
Parents of elementary aged children should avoid focusing on winning and more so on fundamental skill development. The winning culture of AAU has trickled down to younger age groups and many programs are focused solely on winning tournaments as opposed to creating more fundamentally sound basketball players.
Of course, not all programs in the country reflect this strategy. Like other sports, there will be good coaches and bad coaches in AAU basketball. It is the job of the parents to ensure they place their children in the right program, especially at a younger age.
When children reach high school and exposure to collegiate programs becomes a focal point, it is still vital to place players in the right program. The emphasis on winning is intensified and many coaches will simply try to stack their rosters with as much talent as possible.
This obsession with winning can detract from learning to play as a team and it can hinder the development of the player. Parents can ensure their children receive the proper guidance they need from the AAU club they choose by being involved and always asking questions.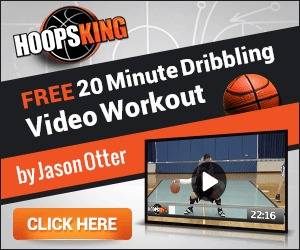 ---
Important Questions to Ask Before Joining an AAU Basketball Club
Some of the most important questions parents should ask before entering their child in an AAU basketball program:
How much time per week does the club commit to practice?
Many programs rarely practice and this is a surefire way to never develop team chemistry and individual skills. Make sure the club that your child joins practices at least two times per week to establish a consistent schedule to foster skill development around games.
How many tournaments per month does the club enter?
It is increasingly common for AAU teams to only gather for weekend tournaments. This focus on winning exacerbates the lack of skill development in many youth players trying to make it to the collegiate level and beyond. If the coach informs you that their team competes in tournaments every weekend, you should question further to see how much time is dedicated to skill development.
Who will be coaching your child's team?
You will come across many AAU programs that have clubs at every age level and it can be an impossible task to figure out which coach will be guiding your child's team. To ensure your child has a quality coach, ask for background information on the coach who will teach them.
Does the AAU club ask for money?
Do not be surprised if the head coach of an AAU program asks for a payment for your child to join. It can be quite expensive to operate an AAU club so it is not out of the ordinary for the coach to ask the parents to make a payment for their child to be on the team. The important questions you need to ask as a parent is what the funds will be applied to and the long term plan of the program. You want to ensure the coach is sincere about his intentions of the program and the money is going to the right place.
For parents, it can be exhilarating watching your child compete with some of the best talent in the region or across the country. The right program can make a drastic difference in the development of him/her to become the best player they can be.
Things to Consider for Players
The decision to play AAU basketball can be a lifechanging experience for youth basketball players. Playing on the right team to gain exposure can open doors to receive an athletic scholarship, college education, and potentially a shot at professional basketball. It is crucial that those interested in playing AAU basketball have the right balance of proper development, team play, and just having fun playing the game.
When making the decision of which AAU program to join, players should take these factors into consideration.
How much time is dedicated to developing skills?
Individual players will not progress within the program if the time is not taken to give proper instruction to improve skills. Players can work on skills during time away from the team but receiving instruction from an experienced coach can make a tremendous difference. Players should seek a program that promotes individual skill development. This is especially important for younger players in critical stages of development.
How much exposure to collegiate coaches do players in the program get?
The vast majority of players who join an AAU team do so in hopes of receiving the opportunity to earn a college scholarship. By joining a program that does not compete in events attended by college coaches, players will struggle to gain exposure.
What is the level of competition the club competes against?
The top players want to play against the best competition. If your prospective team competes against teams with lesser talented players, you will not improve in game time situations.
Ask former players of the program about their experience?
To find out details of your potential AAU team before becoming a member, seek out those who played under the coaching staff and find out if it is the right fit for you. If you are uneasy about the program after hearing stories from others, then you can look for another program to join.
Things to Consider for Coaches
For those wishing to coach an AAU team, it takes a great commitment to be a leader of young players. If you are coaching for the right reasons, then it can be a fulfilling experience. Here are some things to keep in mind when taking on the challenge of leading an AAU team.
Establishing trust with your players and parents.
It is critical to build a solid foundation between the players of your club and their parents. Constant communication about the goals of the team puts everyone on the same page so there is no confusion.
Your expectations of the players and their expectations of you.
Holding your players accountable on and off the court can lead to long term success in both. You want to hold the players of your program to a high standard and they should be able to rely on you for leadership.
Set boundaries for the parents.
There is nothing wrong with parents being involved with their child's AAU team, but it is important to make sure they do not step over the line. The last thing you want is for parents trying to coach the team from the stands.
Forming an AAU Team
The process of forming an AAU basketball team is quite easy but can be rather pricey. The membership fee for a new club can range anywhere from $30 to $300 depending on the type of membership you wish to obtain. If your club only wishes to participate and/or host tournaments, then a $30 or $60 membership is all you will need. If you want the club to be eligible to obtain contributions from corporations, then you will likely need a $300 membership.
You will need more than just a membership fee for the club to participate in AAU sponsored events. Every player and member of the staff will have to pay an AAU membership fee to be on the club. Athletes must pay a $14 membership fee and staff members must pay a $16 membership fee. The AAU membership comes with substantial benefits such as sports accident and general liability insurance and the ability to compete in AAU tournaments across the country.
If you want your new AAU team to compete in tournaments and leagues, then the costs do not stop with club and individual memberships. It can cost upwards of hundreds or even thousands of dollars to join AAU sponsored tournaments. Non-participation in the premier tournaments can prevent your athletes from gaining the exposure they desire.
In addition to the fees to participate in events, you have to account for equipment and practice space. Where will your players get their uniforms and shoes? Where will your team practice? As an AAU coach, these are extra costs you have to account for.
Potentially the greatest expense for an AAU program is traveling to events during the AAU season. If your team only competes in regional events, then you can manage to reach them without booking flights. You will still have to account for food, gas, and lodging expenses while on the road. Are some of the parents of the players not able to transport their children to every tournament? This could create a need for renting vans or a team bus which only exacerbates the club's budget.
An AAU club that wishes to participate in events across the country will almost certainly have to factor in flying into their transportation costs. Having to buy flight tickets for all the players and staff for multiple events can add up in a hurry.
The costs for an AAU club for the summer easily soars into the thousands and many clubs reach out to companies for donations or hold fundraising events. Although anyone can register with the AAU to become the coach of a club, the costs that go into leading a program need to be taken into much consideration.
Is AAU Basketball Worth It?
Although AAU basketball certainly has its negatives, it can play dividends in the future of youth players who play for the right team. Playing for a coaching staff with strong ethics can improve critical skills needed to succeed in youth leagues, high school, college, and beyond.
AAU presents the opportunity to compete against some of the best players in the country and one standout performance can put an unknown player on the recruiting map. It is simply too good to pass up to not have the chance to earn a scholarship offer. Unfortunately, the AAU has also been a breeding ground for corruption centered around steering elite players to attending particular schools and signing endorsement deals with the shoe companies funding them.
Unless there is a significant change in the youth basketball landscape, the AAU will continue to play a major role for the years to come.
AAU Basketball Coaching Videos
If you are an AAU Coach be sure to checkout our AAU Boys & Girls Instructional Videos available for rent. Sharpen your skills as a coach and run great practices to make sure everyone is getting better. Fran Fraschilla is featured in all of the boy's videos so you are getting a top notch coach to learn from.

---
Coaching AAU Girl's Basketball? Then brush up your coaching skills with Sherri Coale as she gives you everything you need to develop your players, run great offense, and lock them down on defense with these DVDs for rent in our store.

Recent Posts
As a basketball coach, it's essential to be aware of the best basketball dribbling drills t …

For those suffering from Parkinson's Disease, tremors can be a difficult symptom to manage …

Basketball size is an important factor in a player's development and it can make all the d …