Coaching the game of basketball is the act of directing and strategizing the actions of a basketball team or individual. But coaching basketball is not just limited to physical player development such as a player's offensive or defensive skills.
Coach also includes a players mental development where a Coach helps improve communication and teamwork skills along with simply getting to know their players as people.
Some of the top Coaches in the game of basketball have figured out how to connect with their players on all levels. They have mastered the way to teach the game through X's and O's and working together as a team. But they also know how to get the most out of their players by showing them respect and caring about their growth.
Being a successful Coach on and off the court doesn't happen overnight. It takes time and energy to become the best and this article is a good starting point for all Coaches.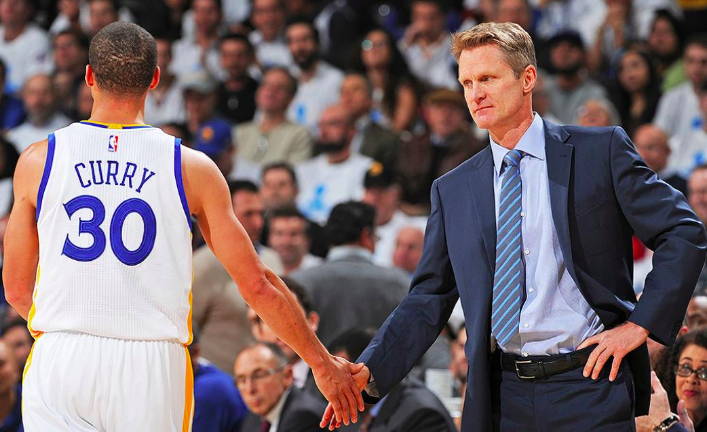 In this article, we're going to breakdown the role of the Head Coach. By the time you're done reading, you will know exactly what skills a Head Coach needs to find success with both their team and the individual players.
Every basketball Coach strives to be the best Coach they can be, but every Coach reaches the pinnacle of their Coaching career. They may lack or fall short in a particular area of the game which holds them back from reaching the next level in their career or being able to connect with their team or certain individual players.
To aim at becoming a better Coach every time you step on the court, it's important to know what skills and qualities you need in your coaching arsenal. A great Coach doesn't just focus on physical development like making you a better rebounder or teaching you a defensive strategy.
They make the effort to encourage mental developments, too. Communication, teamwork, attention to detail, and your ability to adapt are all mental tools that are beneficial for teams and individuals to learn.
On top of physical and mental developments, a successful Coach figures out their team as individuals. Does Player A respond to yelling or do they require softer communication? Can Player B handle the pressure of late game situations? How does Player C respond to me when I throw this type of scenario at them? When a Coach knows how to coach as individuals and as a team then the sky's the limit of what you can accomplish.
And by focusing on all sides of these player developments, Coach is connecting to their team in multiple ways which is incredibly valuable as the season goes on.

What Physical Skills Does a Basketball Coach Need?

Offensive Philosophy.

Every Coach should have an offensive philosophy that they follow and implement with their team. It should be a philosophy that highlights the team's strengths on the offensive end and puts them in the best position to create scoring opportunities.

Defensive Philosophy.

Just like an offensive philosophy, every Coach should have a philosophy for the other side of the ball. A defensive philosophy is just as important. This should again play to the team's strengths on the defense and give them the best chance to create turnovers and stop their opponent.

Ability to Teach.

First and foremost, a Coach is a teacher. They are constantly teaching the game in terms of building skills, executing set plays, and learning game strategy for late-game situations. If a Coach doesn't have teaching skills then they need to work on improving this about themselves.

Work Ethic.

The Coach sets the tone for the entire program when it comes to their work ethic. When players see their coach working hard for them then it makes them want to work that much harder to do their best job on and off the court.

Energy.

Another way Coach sets the tone day in and day out. Their energy level is crucial because the entire program feeds off of it. Coach in a bad mood? Expect the team to have a tough day because Coach's energy is negative.
What Mental Skills Does a Basketball Coach Need?

Basketball IQ.

This is critical if you want to be a successful Coach. Being able to recognize game situations and make adjustments accordingly to put your team in the best position to succeed is the difference between Coaches who win and Coaches who don't.

Ability to Adapt.

A game isn't over until the very end and things are going to change the entire time. Your team may hit shots or they may hit a shooting slump. Or your team may play terrible in the first half of a game, but the second half they come out and play outstanding to win the game. Coach has to be able to adapt the entire time to keep their team competing and believing.

Discipline.

Without discipline, basketball programs can be a mess. Great Coaches understand that discipline is needed in order to be successful. They make sure to stay disciplined despite what's happening during a game or practice.

Attention to Detail.

Successful Coaches are detail-oriented and pay attention to even the smallest of details to make sure their team has the best chance at success. If small details are overlooked then it could lead to a different outcome.

Teamwork.

It takes the entire team working together to be successful. From the Head Coach to Assistant Coaches to every player on the team along with managers and trainers. The Coach has to get everyone working together as a collective unit.
What Personal Skills Does a Basketball Coach Need?

Caring.

A great Coach cares deeply about each individual involved in their program and they make sure each individual knows it. Despite winning or losing, Coach cares about you.

Involvement.

One big way to take your coaching to another level is being involved with your team. Make sure your players know that you want to be involved in their life outside of the game - ask about their school work, home lives, and more. This makes a big difference because it greats a connection deeper than the outcome of a game.

Respect.

Just as respect should be expected from their players, a Coach must also give respect to their players. This makes them feel heard and that their voice matters which makes them feel more ownership of how the team performs.

Motivation.

The best Coaches know exactly what to say to motivate their teams to play to the best of their ability regardless of if it's a game or practice. They always have words ready to go for whatever their team needs to hear - and it pushes the right buttons to get the most out of them.
Top Basketball Coaches of All Time
11x NBA Champion as Head Coach
---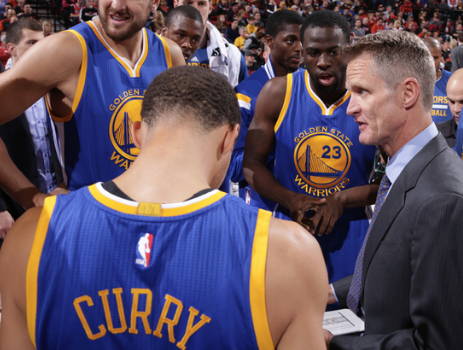 3x NBA Champion as Head Coach
9x NBA Champion as Head Coach
---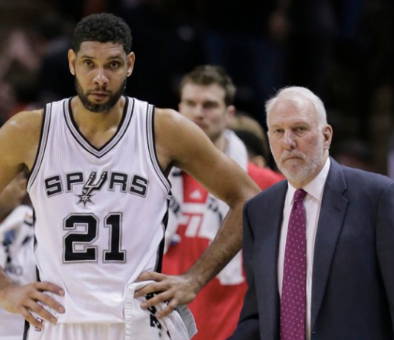 5x NBA Champion as Head Coach
---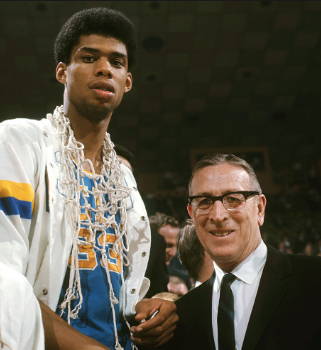 10 NCAA Division I Champion as Head Coach
---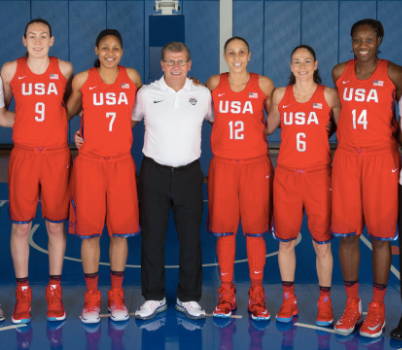 11x NCAA Division I Champion as Head Coach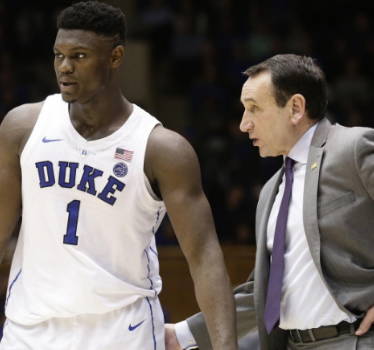 5x NCAA Division I Champion as Head Coach
---
8x NCAA Division I Champion as Head Coach
---
Recommended Training Videos for Coaching

---
Recommended Training Equipment for Coaching

---
Want to get the most out of every training session? Check out the iC3 Basketball Shot Trainer! One of the toughest parts during a training session is chasing after any missed shots. With the iC3, you're able to stop chasing basketballs and focus your energy on coaching your player.
---
This Complete Guide to Coaching Basketball should cover everything you need to know about the game, but there's always room to grow. To learn more start browsing through our vast selection of DVDs right now.
Our basketball training videos feature the best of the best. From the top coaches in high school, college, & the Pros to the best basketball trainers who teach Pro players we have them all. We have DVDs for rent by mail, downloads available for purchase, and 48 hour rental.
You can watch them over and over, take notes, and then rent another DVD over the same topic and very quickly your knowledge of a specific topic will reach mastery level. Using basketball training videos as a coach can change your entire coaching style.
Recent Posts
Basketball drills for beginners are essential to developing the skills needed to excel in …

As a basketball coach, it's essential to be aware of the best basketball dribbling drills t …

For those suffering from Parkinson's Disease, tremors can be a difficult symptom to manage …