Today we are going to talk about some advanced basketball moves. We have decided to do a breakdown of a sequence of moves that can be very useful if you want to create separation between the defender and yourself. We are lucky to have one of the best young coaches here at Hoopsking, coach Trey Slate, who is currently working with Buddy Hield of Sacramento Kings and Avery Bradley of Los Angeles Clippers.
---
---
The first move in this sequence is a setup move, something to make a defender on edge and that will occupy his attention. Russ did a between the legs dribble from right hand to left.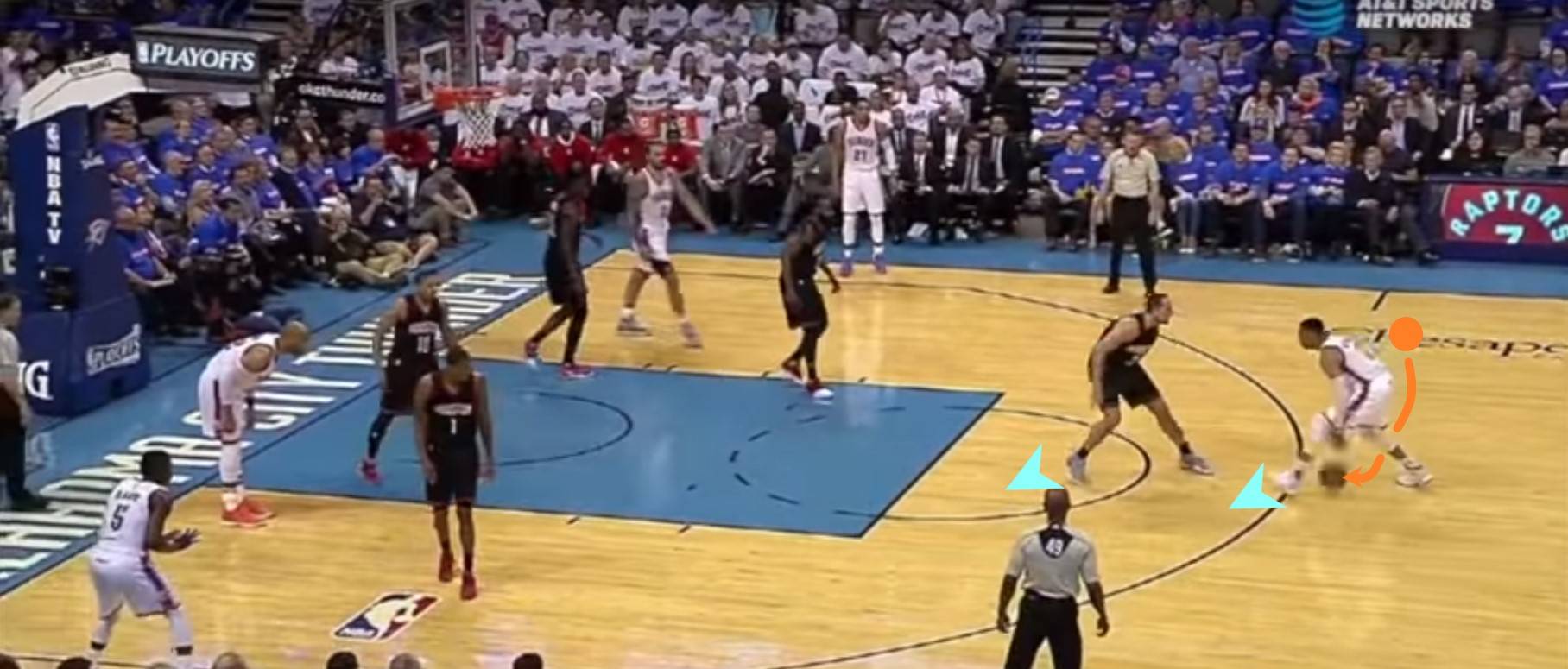 As anticipated, defender went in stance and also took one step towards the paint.
---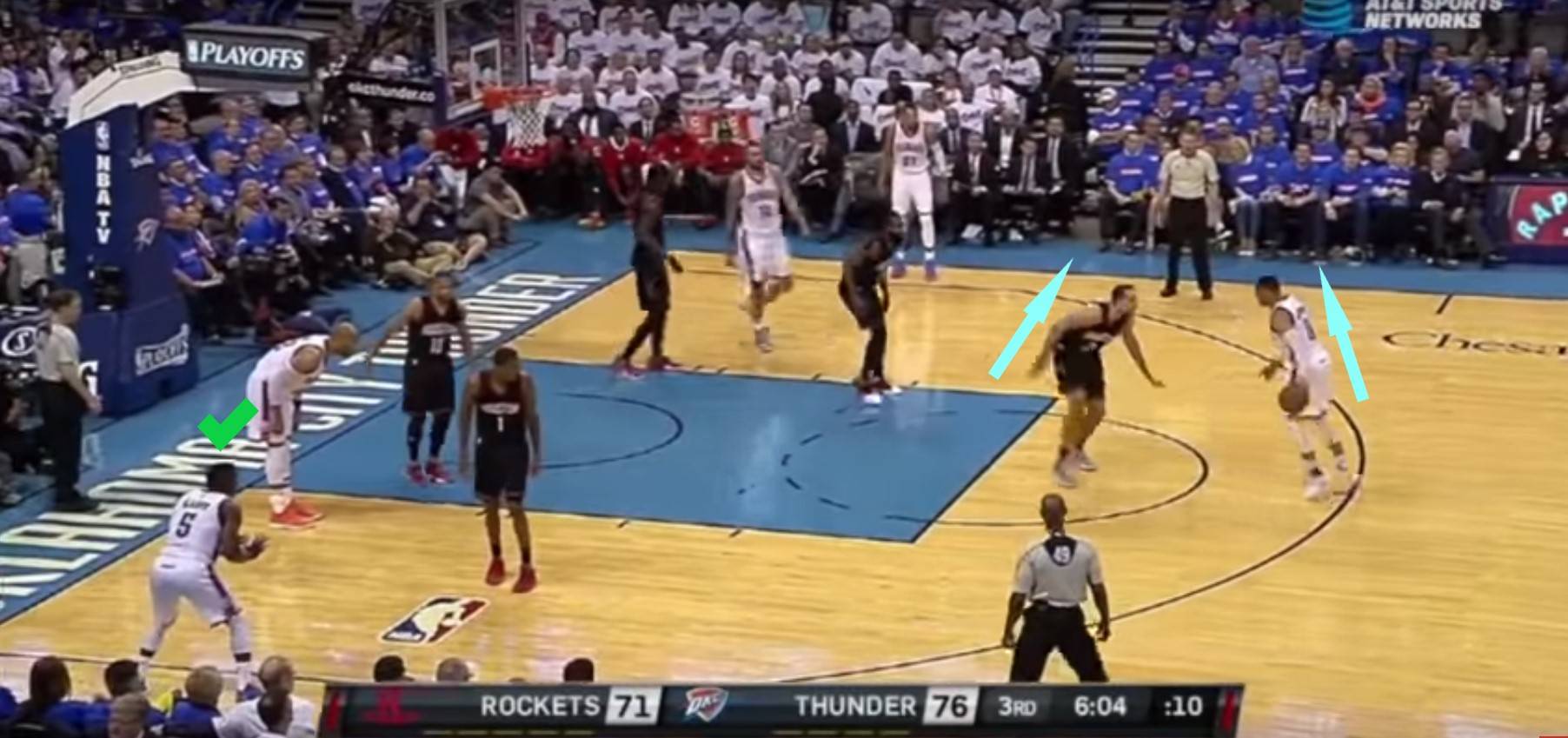 Next, Russ got high in a stance, just to see the reaction from the D. As we can see, Anderson remained low but he got flat which is bad because now offense can choose both sides to attack.
The thing that also needs to be pointed out is the player in the left corner. Look how good his posture is and how ready he looks to take a jumper. Legs are a bit wider because in the act of receiving the ball, by getting the legs closer one to another he can create the force for a jump.
---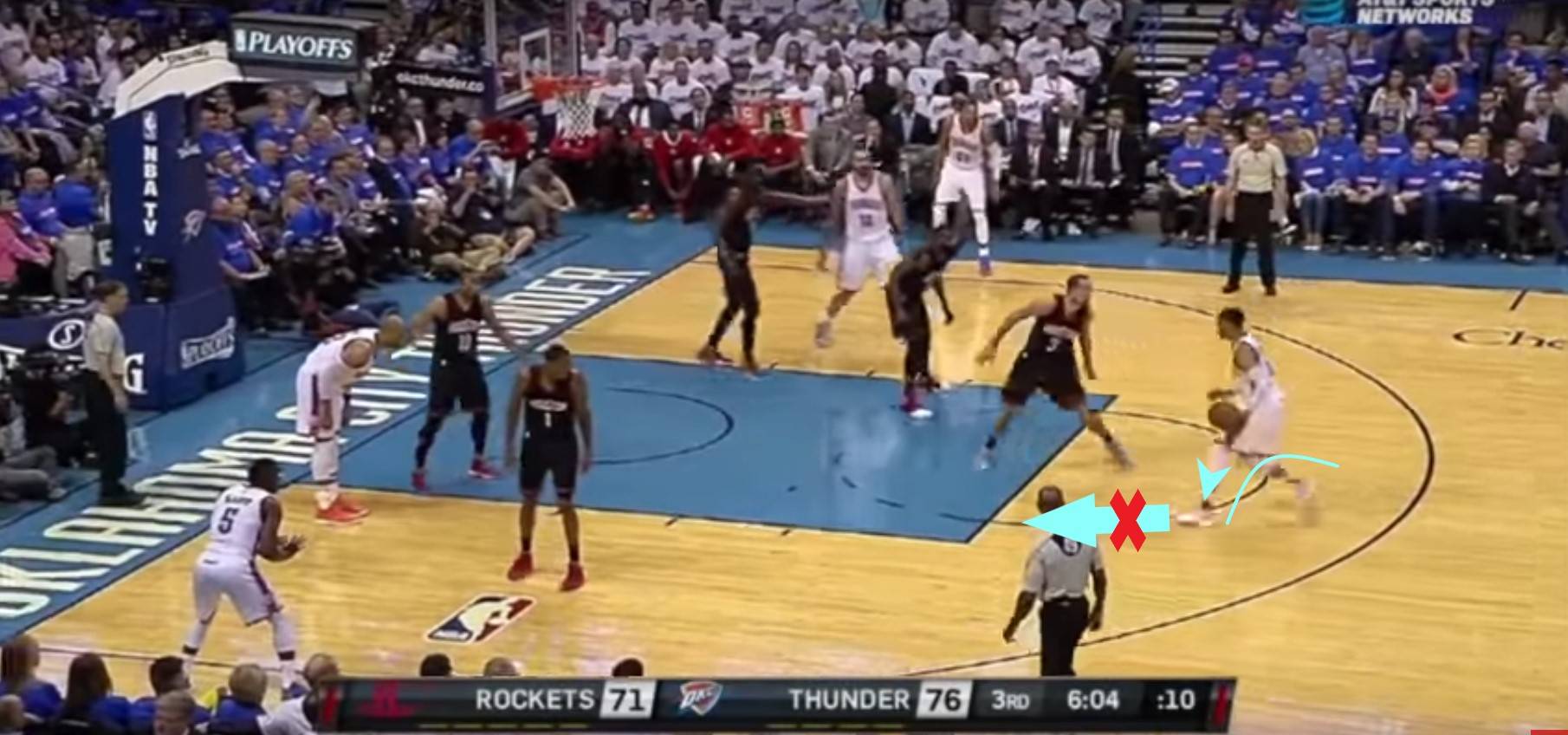 This is the key part of the whole sequence. As we can see now, Russ took a small hop, he floated to the left side a bit, and if you look at his posture, we can assume that he is ready to drive the lane. He is in a position to take a direct step with his left leg and the ball is on the same side so it is an easy one dribble layup considering his explosive first step and speed.
But he is not going to penetrate. That left leg is prepared as a break from which he is going to gather the ball (if you take a look the hand is under the ball), and he is going for a jumper.
If we analyze the stance of the defender, he took a wide step towards the basket.
---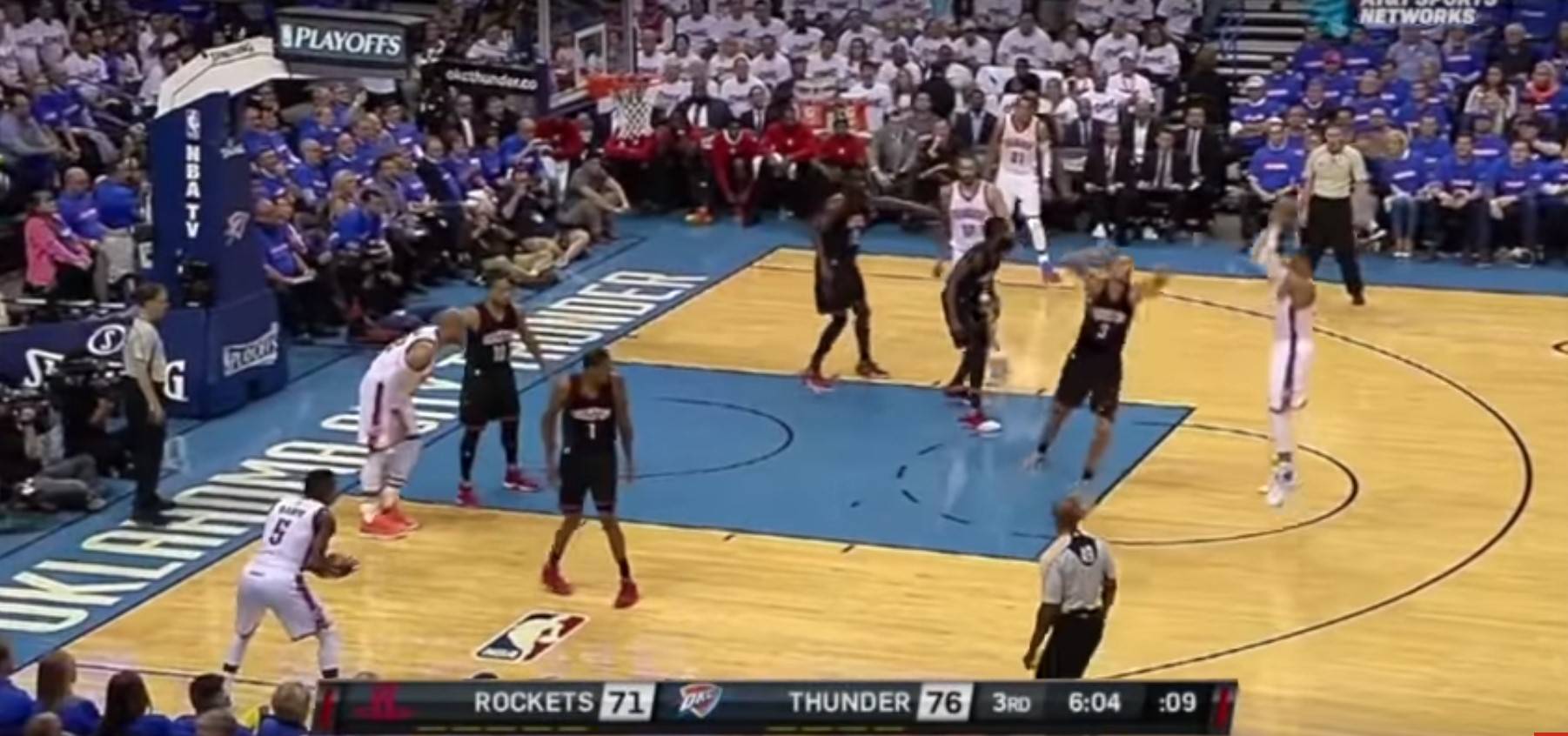 The combination of moves leads to an open shot opportunity.
I will say it again: This is Not a thing that can be considered fundamental basketball. The basic idea would be a dribble penetration left side with the means to kick the ball to a guy in the corner because it is most likely that his defender would help.
If you want to learn more advanced basketball stuff like this, click on the link below:

Recent Posts
As a basketball coach, it's essential to be aware of the best basketball dribbling drills t …

For those suffering from Parkinson's Disease, tremors can be a difficult symptom to manage …

Basketball size is an important factor in a player's development and it can make all the d …