How basketball coaches can run a pre-season meeting with players
It's that time of year again. Time for the basketball coach to meet with players and go over the game plan for the upcoming season. The coach will go over what he expects from each player and what role they will play on the team. This is an important meeting for the players as it will set the tone for the season. The coach wants to make sure that everyone is on the same page and that everyone knows their role on the team. This meeting is vital to the success of the team and it will be a great way to get everyone pumped up for the season.
Team Goals
First, the coaching staff will go over the team's goals for the season. This includes what they hope to accomplish both on and off the court. They'll also review the team's schedule and discuss any potential challenges that may arise.
Player Roles & Expectations
Next, they'll talk about player roles and expectations. Everyone on the team will have a role to play, whether it's as a starter or coming off the bench. It's important that everyone understands their role and is ready to step up when called upon.
Finally, they'll touch on some of the new rules and regulations that have been put in place for this season.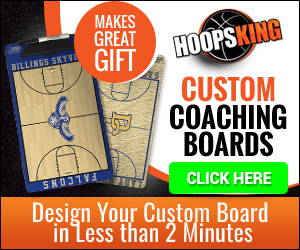 Playing Time
Basketball coach meeting with players preseason to discuss playing time. Coach wants to know what each player is thinking and feeling about their role on the team. Players want to be able to trust their coach and feel like they're being honest with them.
Coaching Philosophy
A basketball player and coach sit down before the start of the season to discuss the coach's philosophy. The coach believes that hard work and dedication are the keys to success on the court. The player is committed to following the coach's lead and putting in the necessary work to help the team win. Together, they establish a clear plan for how the player will contribute to the team's success this season.
Basketball Player-Coach Pre-Season Meeting: What to Expect
If you're a basketball player, coach, or fan, you know that the pre-season is a crucial time for teams to get organized and start preparing for the upcoming season. But what happens at a pre-season meeting? Here's what you can expect:
1. The coach will go over the team's goals for the season. This is a good time to ask questions and get clarification on what the coach expects from you.
2. The offensive and defensive systems will be reviewed. This is your chance to learn new plays or review old ones. Pay attention and take notes so you can be prepared for game situations.
3. conditioning and weight training programs will be discussed.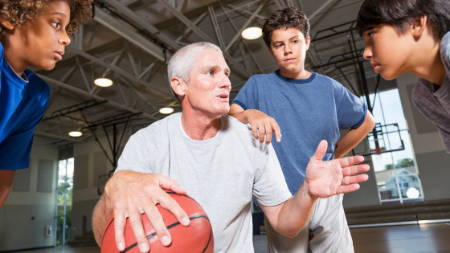 Team Defense Philosophy
One of the most important things that will be discussed at these meetings is defense. Here are a few things that coaches will want their players to know about playing defense.
First, defense is all about effort. It doesn't matter how big or strong a player is, if they're not giving 100% effort on defense then they're not going to be successful. Second, good defensive technique is key. Players need to learn how to properly position themselves on the court and how to use their body to guard their opponent. Finally, playing good team defense is essential. Everyone on the court needs to be working together to stop the other team from scoring.
Team Offense Philosophy
The coach will go over what kind of offense the team will run and what kinds of plays will be used. This is also a good time for the players to ask questions and get clarification on anything they don't understand. By the end of this meeting, everyone should have a good understanding of what is expected of them on offense.
Assistant Coaching Staff Preseason
Assistant basketball coaches have a variety of responsibilities during the pre-season. They may be in charge of player development, scouting opponents, or working with the head coach on game strategy. assistant coaches also play a crucial role in player morale and team unity.
During the pre-season, assistant coaches meet with players to discuss their roles on the team. This is an opportunity for assistant coaches to get to know their players and for players to ask questions about the season ahead. The meeting allows everyone to be on the same page regarding expectations and goals.
Assistant coaches are an important part of any basketball team. They provide support and guidance to players while also helping the head coach with various tasks. If you're an assistant coach, make sure you take advantage of the pre-season meeting to build strong relationships with your players.
Practice Expectations
A basketball player and their coach sit down before practice to go over expectations. The coach wants the player to come to practice with a positive attitude, be coachable, and work hard. The player should also be respectful to their teammates and the coaches. The coach is looking for the player to give 110% effort at all times. If the player can do these things, then the coach knows they will have a successful season.
A pre-season meeting between a basketball player and coach is important for several reasons. It sets the tone for the season, establishes expectations, and creates a connection between player and coach.
A pre-season meeting should be focused on setting goals for the season. The player and coach should discuss what the player wants to accomplish and what the team's goals are. They should also talk about how the player can help contribute to those goals.
The meeting is also a good time to establish communication expectations. The coach should let the player know how often they will communicate and what type of communication they prefer. The player should also let the coach know how they prefer to receive information.
Finally, the meeting is an opportunity to create a personal connection with each other.
Skill Development
Basketball players and coaches meet before the season to discuss skill development. The coach outlines what skills the team will work on and the players share their goals for the season. They talk about what they need to do to improve their individual skills and how they can help the team. The coach also talks about the importance of working hard in practice and how it will pay off in games.
A basketball player and coach meet before the start of the season to go over some drills and practice that will help the player improve their game. The coach explains what they will be doing in each drill and how it will help the player become a better basketball player. The player listens intently and is eager to get started on the road to improvement.
Season Schedule
In a pre-season meeting, a basketball coach will go over the schedule with the players. This will include when practices are, what days games are, and any other team events. The coach will also talk about what they expect from the players in terms of attendance and effort. This is an important meeting for the players to understand what is expected of them and to get any questions they have answered.
High School vs Youth Player Meetings
This article is geared more toward high school basketball coaches but you should still meet with younger players and parents and outline your expectations accordingly. At the youth basketball level, you will have to be more forgiving as the players are still developing and development should be your main focus. You won't need to outline roles and expectations as much with a youth team as you would a high school team. Otherwise, this article gives you good ideas to communicate with your team.
Summary
When it comes to communicating with players and developing team chemistry, preseason meetings are key for basketball coaches. By getting everyone on the same page before the season starts, coaches can set the tone for how they want things to run and what they expect from their players.
During these meetings, coaches typically go over team goals and expectations, as well as outline what each player's role will be. It's also a time for players to ask questions and get clarification on anything they're unsure about.
By taking the time to have a preseason meeting with your players, you're setting them up for success both on and off the court. Not only will they know what's expected of them, but they'll also have a better understanding of their teammates and how everyone can work together to achieve common goals.
Recent Posts
Coaching your team basketball plays can sometimes be an overwhelming experi …

Full court basketball dribbling workout A good full-court dribbling workout will help you …