Nuggets managed to beat the best team in the NBA right now, the Raptors, in close game where we could see some clutch shots on the both ends of the floor. Nikola Jokić had a monster night delivering 23 points, 11 rebounds and 15 assists. There is one particular move that Jokić does well and different then everyone else, and that is a floater. The difference between his way and everyone else`s way is the fact that in the act of jumping he is taking off of same foot as the hand that he is shooting the ball with. Where everybody is going left leg right arm, he is going right leg right arm. And it has a good story behind it.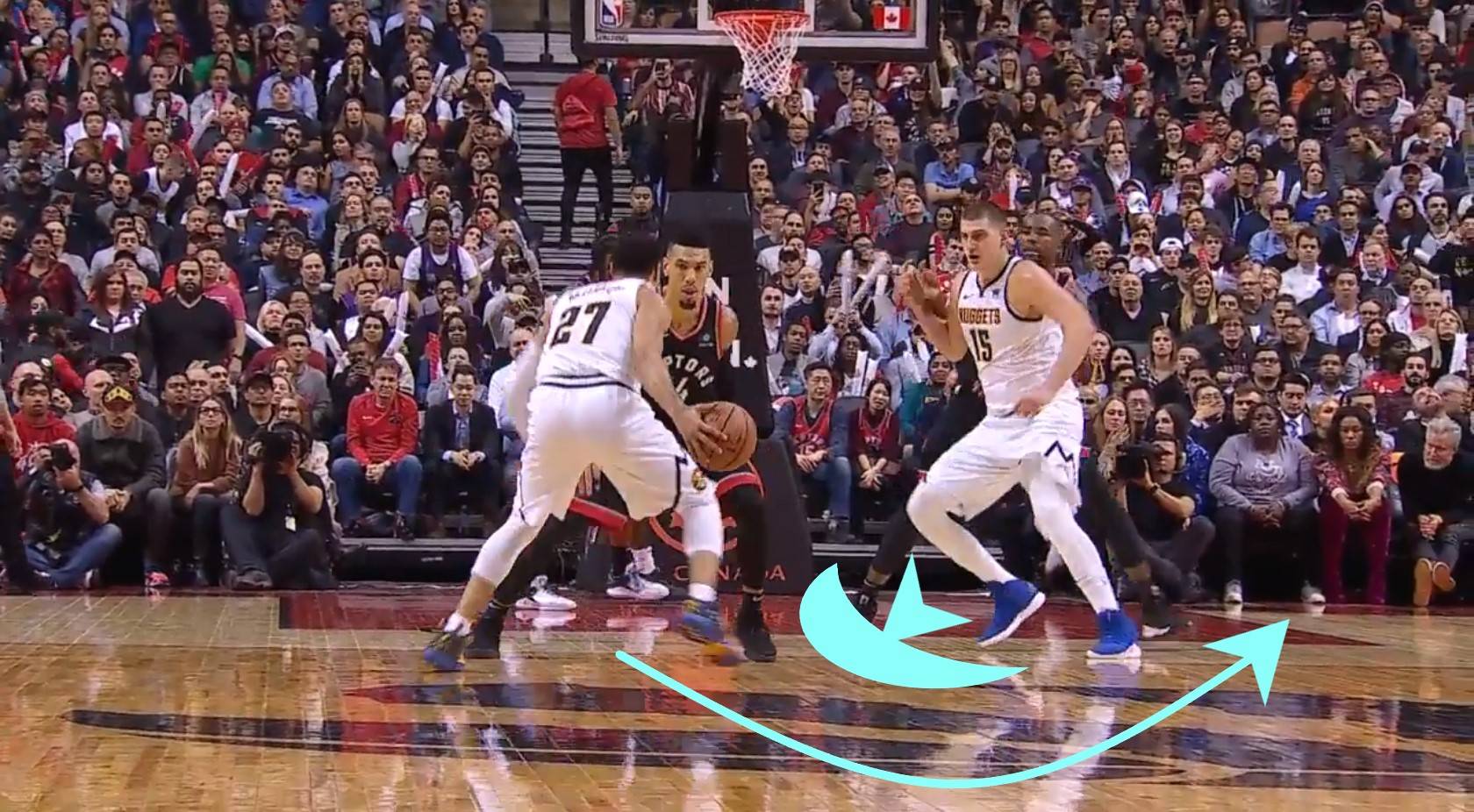 It all started as a simple pick and roll, with the idea that Green will be on Nikola, and not Ibaka. As we all know, Nikola has no problem to deal with smaller guys, and his percentages are high when there is a switch on him (86%).
---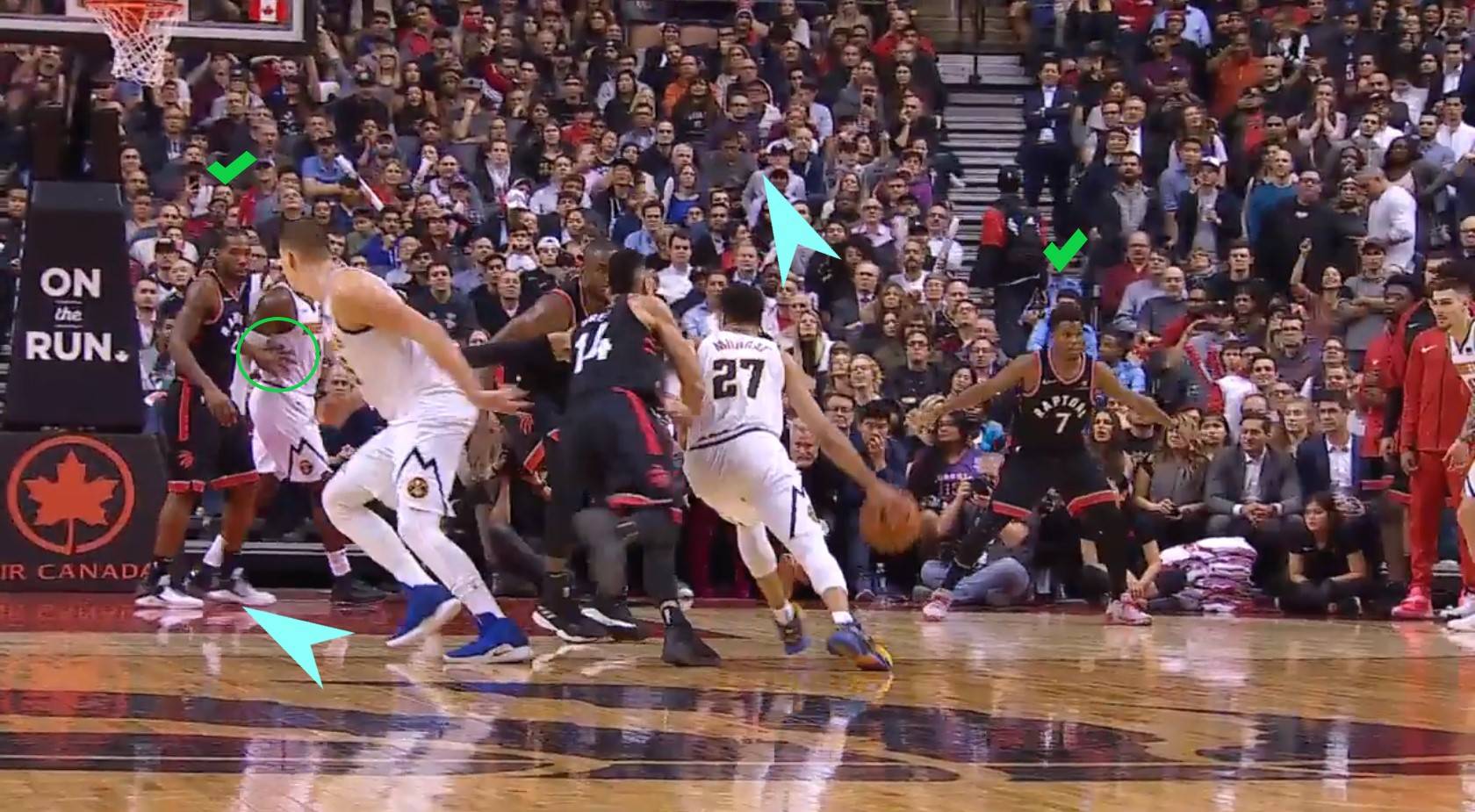 But as we can see, Green was able to stay on Murray, and we have Ibaka who is defending penetration line. Also we can see that both Lowry and Leonard are playing some good defense. Nikola tends to roll after the screen and he is going wide.
---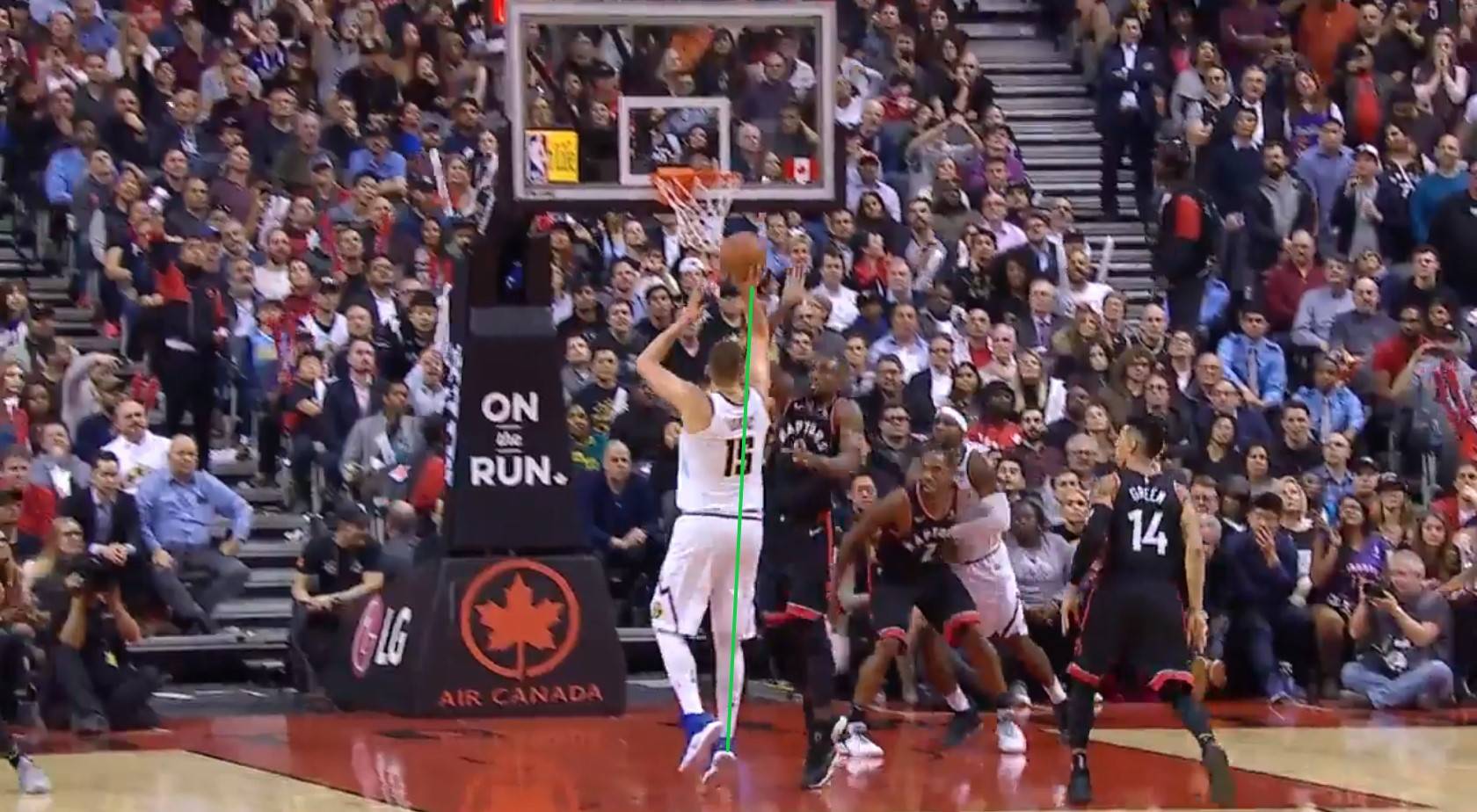 As we can see, Jokić is jumping off of right leg and finishing with the right hand. Because I had the opportunity to watch Nikola train when he was in Serbia, because of his small to none jumping abilities, he and his coach developed a way for him to be both stable and fast in his release. Because he is such a big guy with wide hips, they developed this shot in a way that the ball has a backing in his right leg (green line) and nobody really can predict that it is basically one step shot.
---
If you want to learn more about advance basketball techniques, go rent a DVD by clicking on the link below:

Recent Posts
As a basketball coach, it's essential to be aware of the best basketball dribbling drills t …

For those suffering from Parkinson's Disease, tremors can be a difficult symptom to manage …

Basketball size is an important factor in a player's development and it can make all the d …