The games between these two teams are always interesting because they have a history of fighting for the last spots in the playoffs. Last night Nuggets won by a point, 113 - 112, and it was such a good game to watch filled with good plays and almost no errors.
Lets analyze this simple give and go action as a result of good passing and movement. As it was a good offensive play, we will have a chance to talk about some defensive mistakes made by the Blazers.
---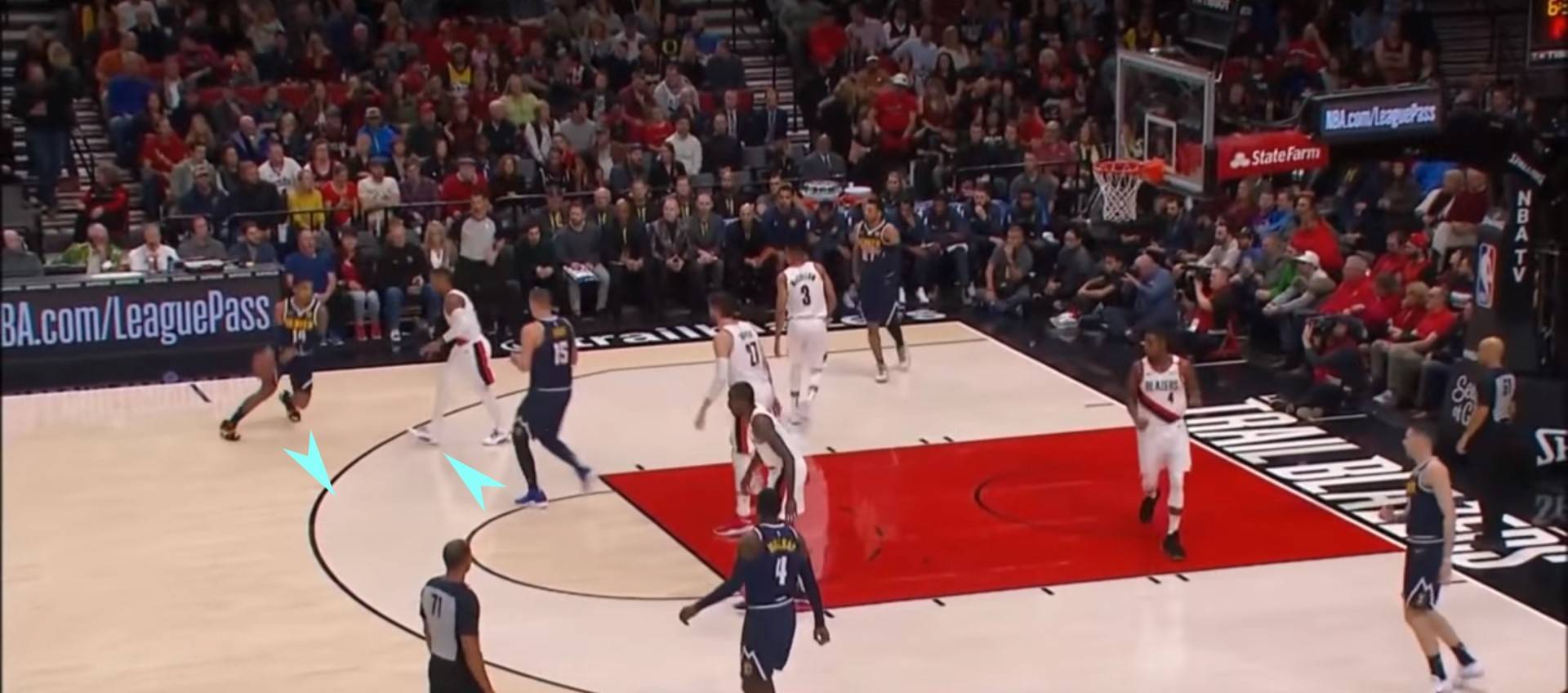 We have a situation where Jokić is, as it seems, going to set a screen for Harris. The thing that needs to be pointed out is the stance of Damian Lillard that is everything but not defensive basketball posture. And that is what both of the Nuggets players saw.
---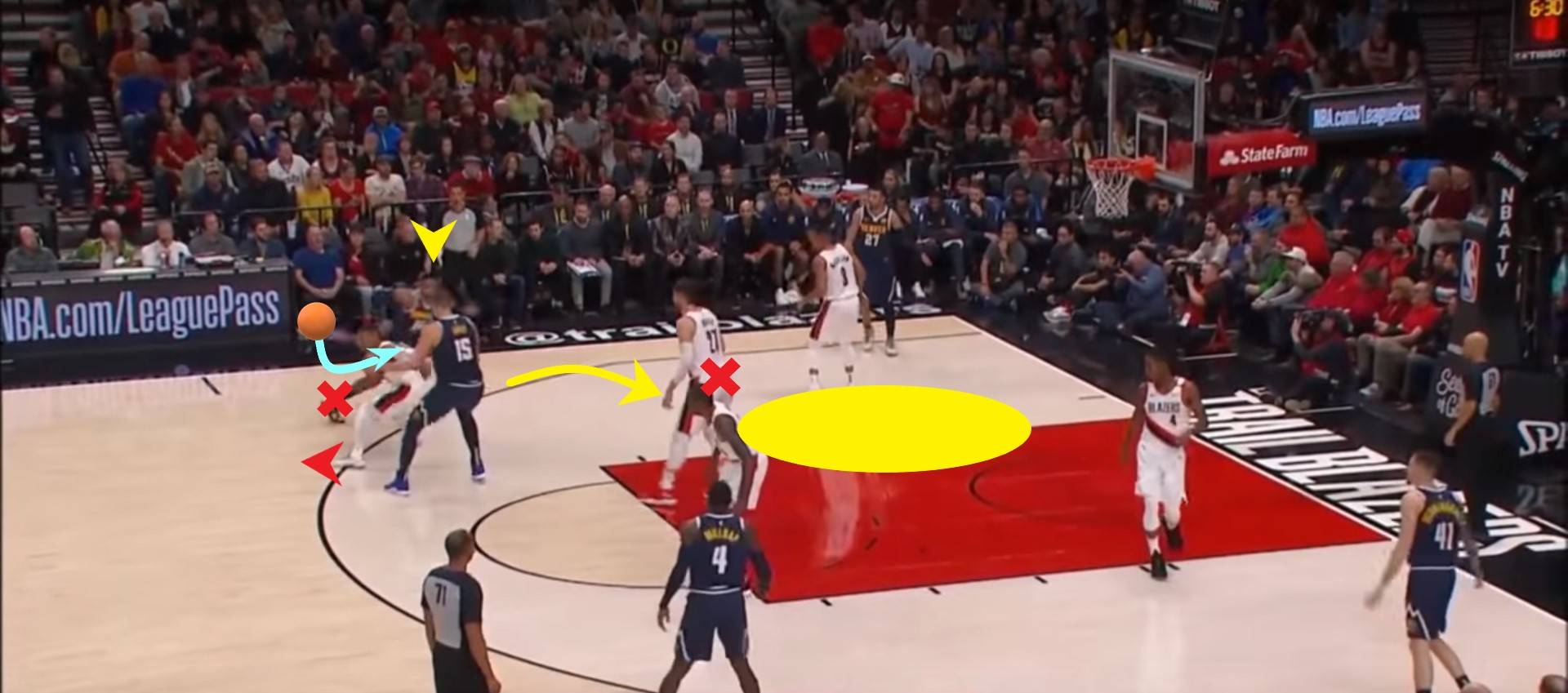 Now, instead of Pick and Roll - Pop action, we have a pass on to Jokić and cut towards the open space inside the paint area (yellow circle). Lillard made a mistake in defense and he could not recover because of bad stance, Nurkić is stunned by the play and he cant cover Damian mistake. As we know how good of a passer Nikola is, this was an easy assist for him.
---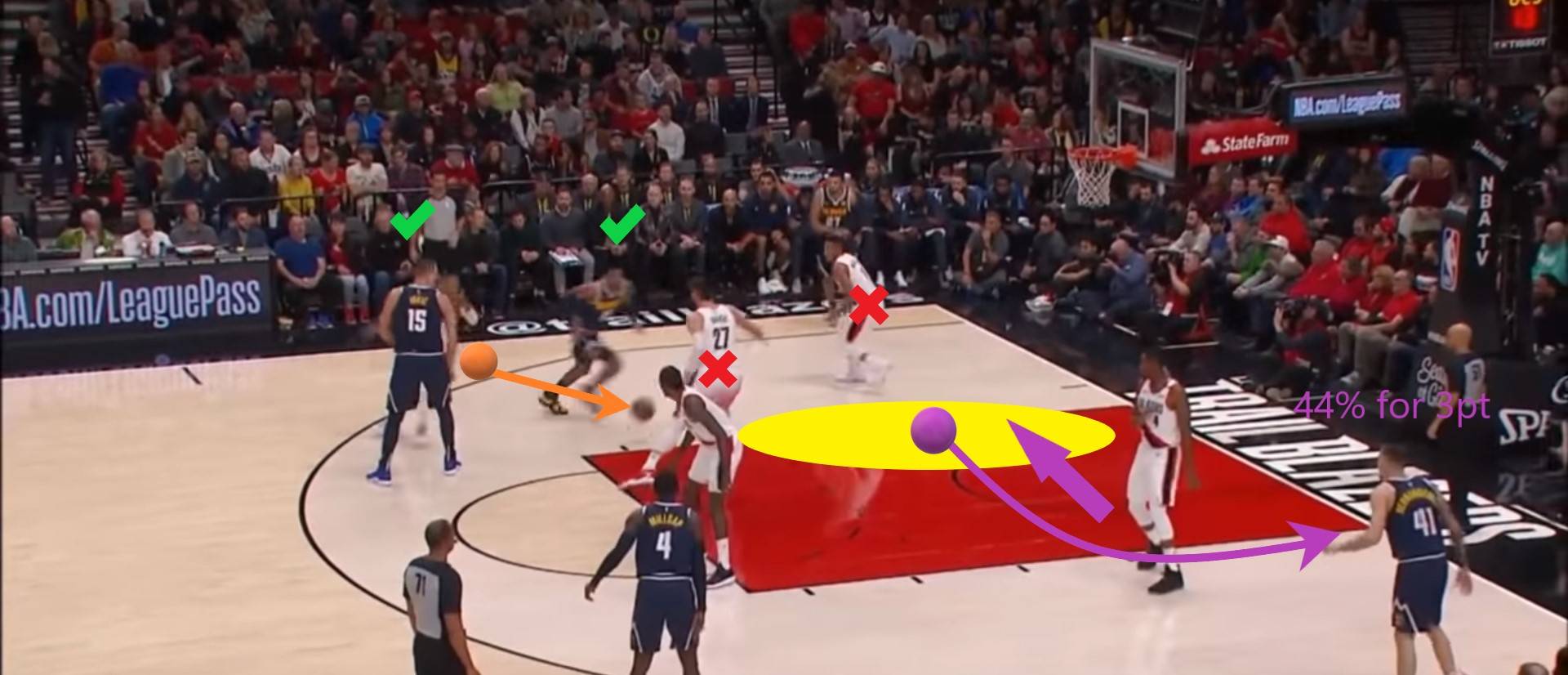 The ball went from Nikola to Harris and it was an easy basket for the Nuggets team. If you take a look at the picture, you will notice a purple ball and pointers. They are representing the situation if there is a good defense form the weak side. Then, the ball will go to Hernangomez in the corner for an open three, and he is 44% all season.
If you want to learn more give and go action, go rent a DVD by clicking on the link below:

Recent Posts
Are you looking to increase your vertical jump? If so, the Vert Shock Vertical Jump Prog …

Being a good teammate is essential for any basketball team to succeed. It requires selfles …

Training with weighted vests and shorts can be a great way to improve soccer performance. …