High-level players are really hard to guard, and there are a few of them that are completely unguardable. Giannis, the Greek Freak, Antetokounmpo is one of them. One of the thing that you can do is to send three players at him, but if you do that you need to know that you are sacrificing some open shots. Here is the action that I saw in this game that Bucks won, not because they were much better but because Pelicans made so many defensive mistakes.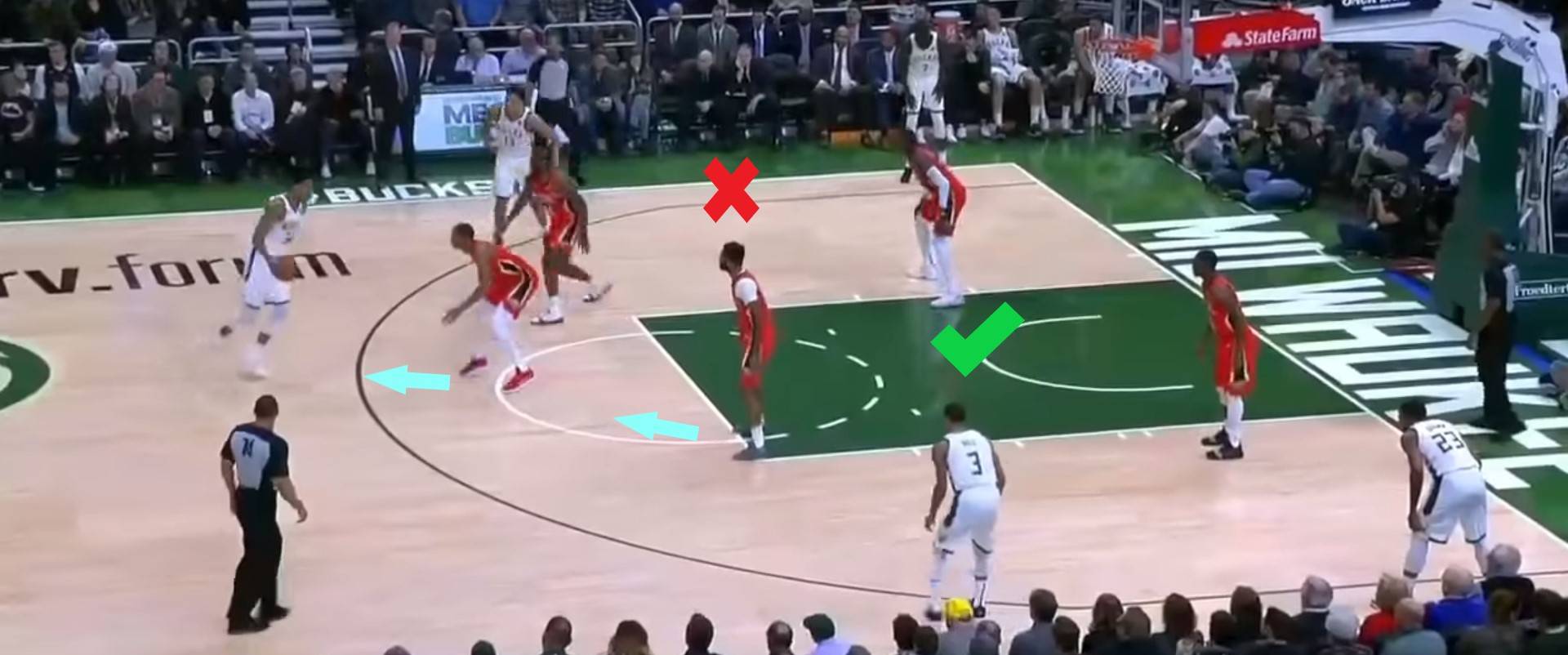 Here we have a typical situation with Giannis at the point with the ball. As we can see, there are 3 defensive players that are 100% focused on him. How do we know that? It is simple. Both wing players are on the elbows of the paint, at least 3 feet farther then they need to be.
If we look at the offense, even now there is an open man on the right.
---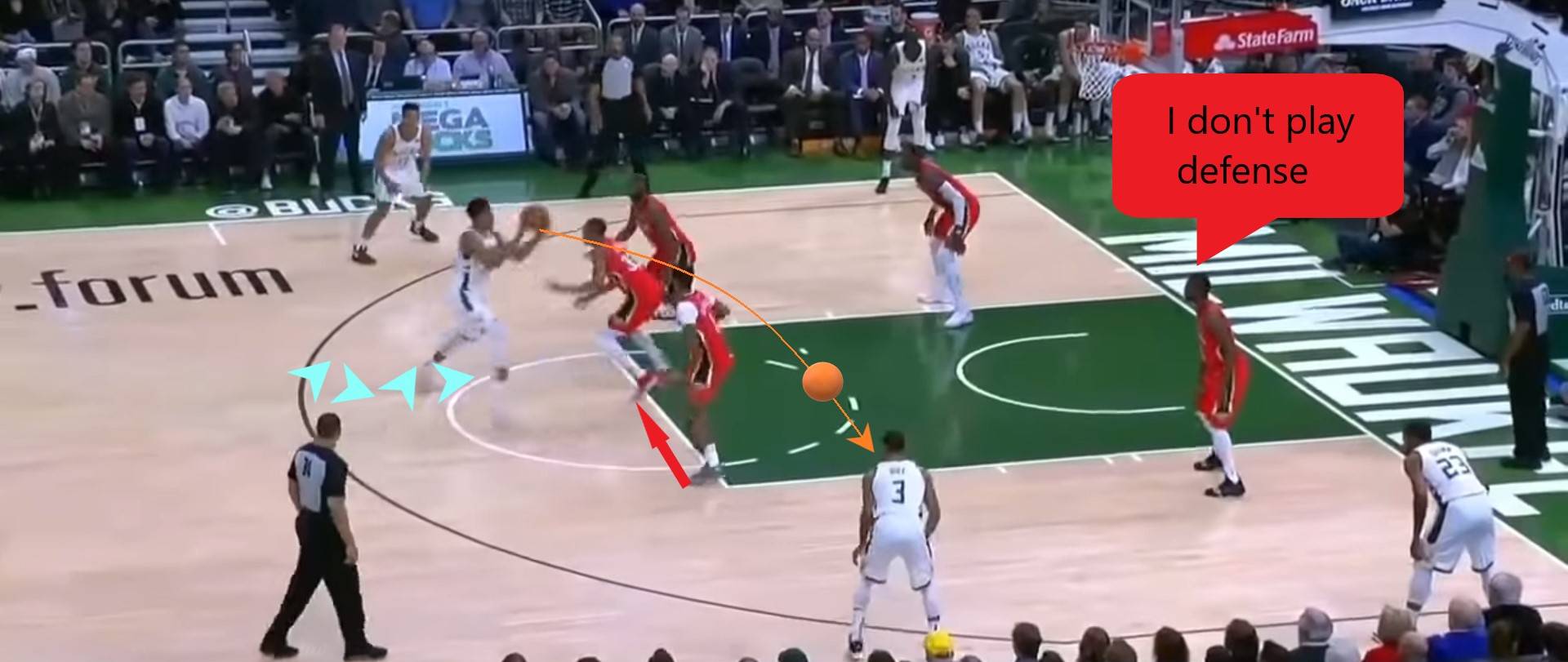 The offense starts with Giannis taking two dribbles toward his man, who backed up a little. This move provoked the two help defenders to extend the assistance.
This was, if you ask me, not necessary because now we have a situation that the man who was wide open is completely alone on the three-point line.
And what happens...the moment the help defender made a step towards him, Giannis made a pass to the side, and the real problem was that there was no defensive rotation from the player who was last in defense on that side of the court. The man simply does not play defense.
How this situation could have been avoided? The first help defender could help with just one aggressive step towards Giannis and then head back on to his man. Second thing, the player that didn't play any defense had to position himself between the man on the wing and his player who was standing in the corner. This way, he could give time for the first help defender to have more time to reconnect in defense.
If you want to learn more about defensive rotations and how to build some good defense, click on the link below:
Recent Posts
5-Out Motion Offense You have a small team with no big post …

A zone defense can be exactly what a team needs to neutralize their opponen …

A weighted vest is a type of fitness equipment that can enhance the intensity of your worko …