Nuggets are the story of the league right now because they didn`t loose in first three games of this season. Nikola Jokic is coming from the triple double game in witch he had 100% efficiency shooting from the floor. He became the first player from Wilt Chamberlain to score a triple double without missing a single basket. Dubs are a bit dull, they are not fully engaged and they are leaning on their star power to carry them early in the season. Denver managed to win this game by playing defense rather then offense, a crucial change in their tactics in regard to last season where they were depending much on their offense.
Warriors - Nuggets : 98 - 100
Lets take a look at this offensive set that can be used in many ways to create good opportunities both under the basket and on perimeter.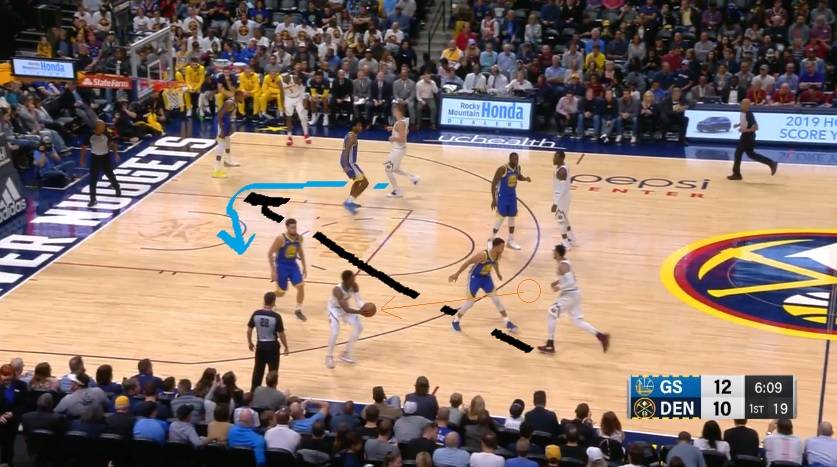 Jamal Murray is bringing ball from the center and passing it left side to Malik Beasley. Paul Millsap is on the Point position and Nikola Jokic is at the low post position on the weak side of the action. Torrey Craig is in the corner. Murray, after passing the pall, is going to cut to the basket and if he does not receive the ball he will screen for Jokic.
---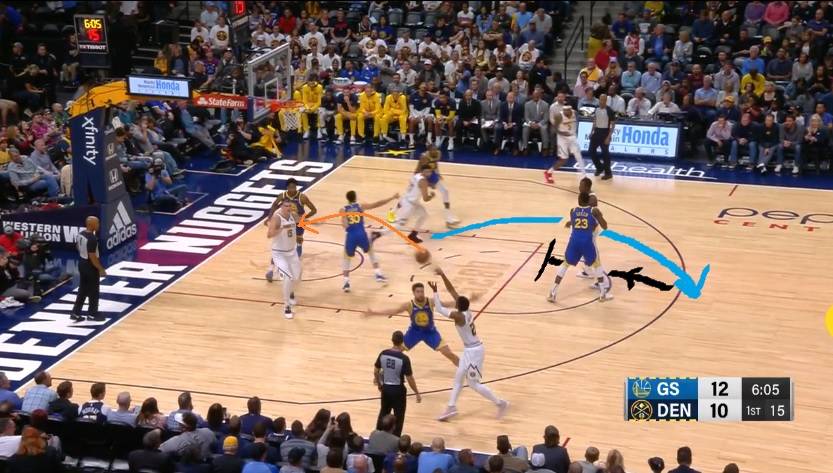 Jokic is coming off the horizontal screen made by Murray, but Steph is playing a good defense and he is not letting Nikola receive the ball directly under the basket.
Nevertheless, ball is passed inside to Nikola, and the action goes on. Now, at the same moment we have Murray going outside the paint towards the screen made by Millsap on the free throw line, and we have Malik cutting towards the basket. There we have 2 new options for a good pass: to Malik cutting and to Millsap after making screen to Murry.
---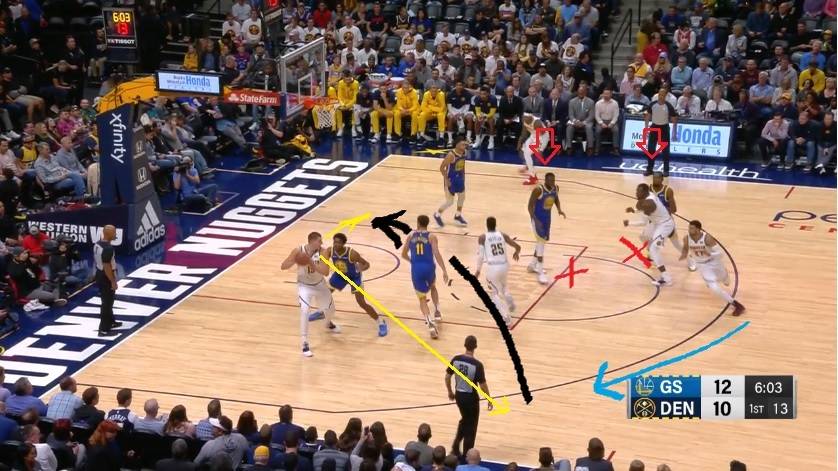 Accent in this picture is on Nikola`s scanning the court. His head is high and his posture is telling us that he is ready for every outcome.
The best option was to give the ball to Murry because Milsap made such a good screen.
---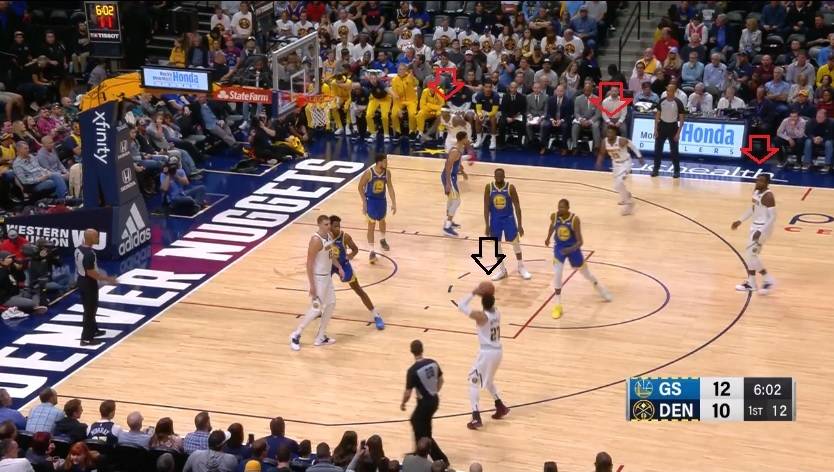 If you take another look, this offensive play was so good that Nikola could hit all three shooter`s outside the arc.
---
We will be back tomorrow for more NBA news and breakdown`s. Until then, visit us at Hoopsking, and search for more offensive or defensive sets by clicking on the link below:

Recent Posts
As a basketball coach, it's essential to be aware of the best basketball dribbling drills t …

For those suffering from Parkinson's Disease, tremors can be a difficult symptom to manage …

Basketball size is an important factor in a player's development and it can make all the d …