Lakers are 0 - 3 at the start of this season after tonights loss to the Spurs 142-143 . From coaching standpoint, it was an ugly game to watch with lots of ISO plays, many forced shots, a lot of turnover`s and plenty of bad defense. To an average fan 285 points are a feast, but for us coaches that was a lot of bad basketball if you ask me.
I know that Lebron`s buzzer beater to take the game to OT was as good as it get, but this particular pick and roll action cough my eye. Lets go through it together.
---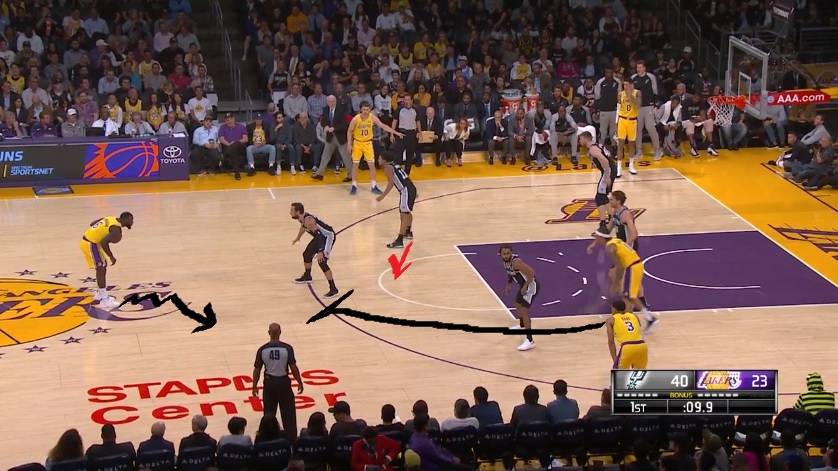 Lance was with the ball at the Point and Beasley came to make a screen for him on the right side. Defense on the weak side tend to read the play and was quick to react. Forbes took an extra step towards the paint witch is not a mistake but the timing of that move is bad. (red pointer).
---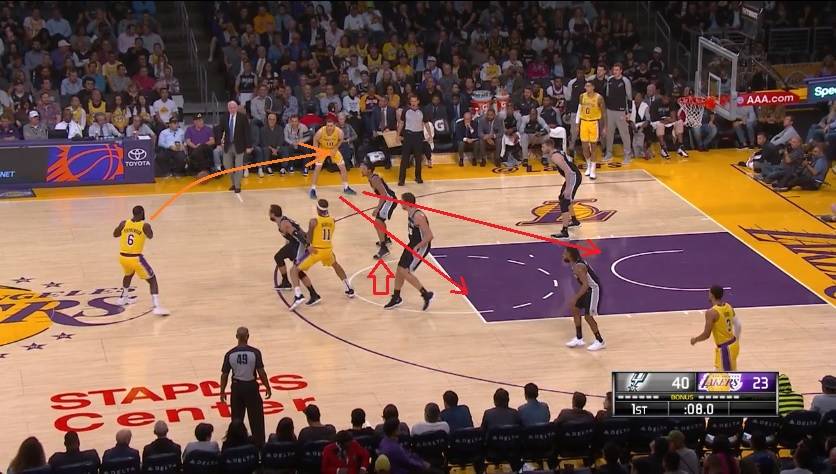 Lance saw this and in the moment Beasley made the screen, he made a pass on to Svi Mykhailiuk who was on the 45° spot. With his defender moved deep in to the elbow , open path to the basket has opened for him to take a drive.
---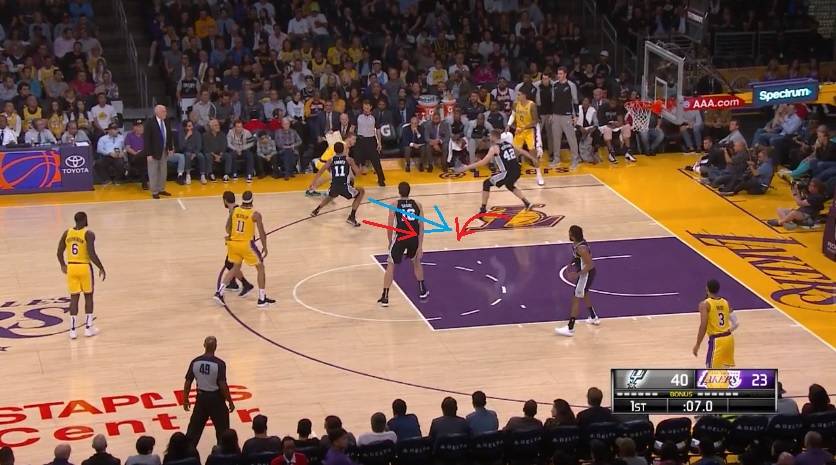 In next sequence, Mykhailiuk is taking advantage over bad defense, he is attacking the space between the two defenders with the dribble penetration , Bertans is closing that driving line but Kuzma is now open for a shot.
---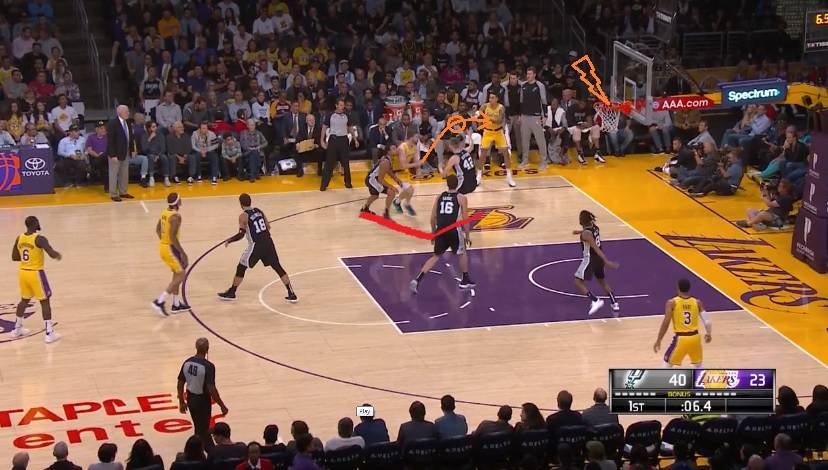 Extra pass went to corner and eventually Kuzma had an opportunitie for an open shot. This is what the basketball is all about. Scan the flor, pass to the open man, make good decision, the next man will be in a better scoaring position no doubt about it.
If you want to learn more pick&roll offense, go rent a DVD by clicking on the link below:

Recent Posts
As a basketball coach, it's essential to be aware of the best basketball dribbling drills t …

For those suffering from Parkinson's Disease, tremors can be a difficult symptom to manage …

Basketball size is an important factor in a player's development and it can make all the d …