Jason Otter Point Guard Elite System
TOP POINT GUARD SKILLS EXPERT REVEALS
HOW TO BE A TOP POINT GUARD...
WITHOUT HAVING TO SPEND YEARS PLAYING THE POSITION
The Shortcut To Becoming An Elite Point Guard
---
---
POINT GUARD ELITE IS A HIGH INTENSITY TRAINING PROGRAM FOR SERIOUS PLAYERS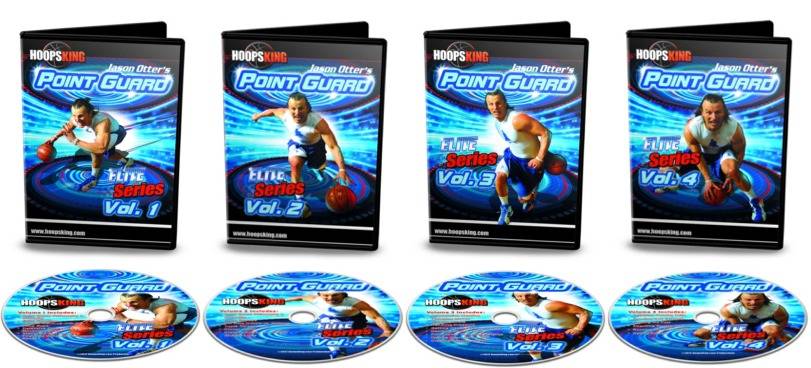 ---
THIS TRAINING WILL CHANGE YOUR GAME TOMORROW AND LEAVE YOUR TEAMMATES WONDERING WHAT YOU'RE DOING OUTSIDE OF PRACTICE...
WANT TO JOIN JASON OTTER & THOUSANDS OF ELITE PLAYERS?
HERE'S WHAT YOU'LL GET INSIDE: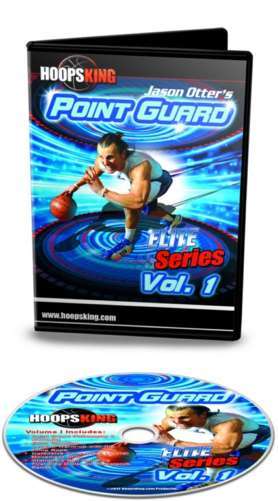 Point Guard Philosophy & Mentality

Form Shooting

Level II Warm-up with the Jump Rope

Defensive Concepts & Lateral Movement Drills

Stationary Ball Handling
---
Point Guard Philosophy & Mentality

Cone Sweeps

Cut Back Dribble vs. Defense

Triple Threat

Corner Turns

Creating Angles to Attack in Straight Lines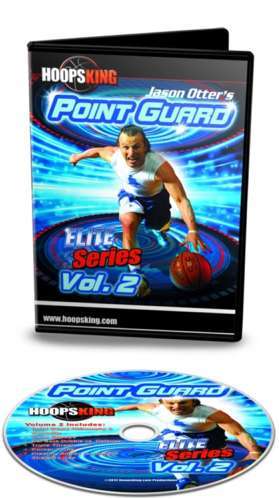 ---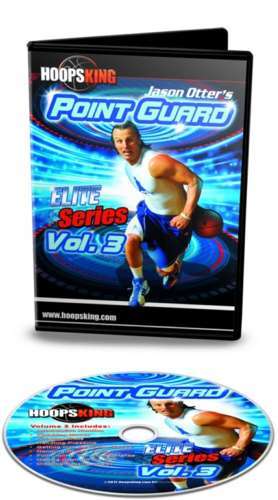 Transition Dribbling

Point Guard Finishing Moves

Handling Pressure

Operation Zones

Half Court Defense & Lateral Movement

Full Court Defense

Getting Open Off the Ball
---
Passing Drills

Ball Screens

Handling Double Teams

Feeding the Post

Using Screens

Running the Fastbreak

Drive & Kick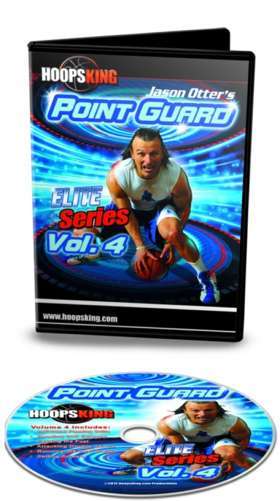 ---
IF YOU ACT TODAY YOU'LL GET A BONUS!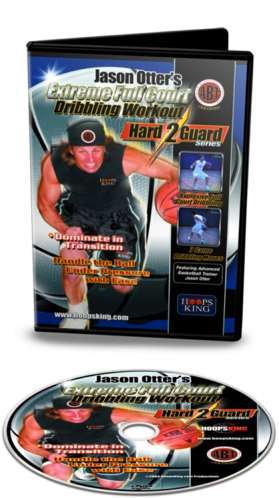 Take the ball anywhere you want on the court and learn to attack the basket like the Pros do. A fun variety of dribbling drills are followed up with moves to attack the rim off the dribble. If you can't dribble the basketball, you won't be able to go places on the court. That means your scoring opportunities will be fewer because you will have to wait for someone else to set you up for a shot. Create your own shots by being able to attack off the dribble.
Passing Drills
Ball Screens
Handling Double Teams
Feeding the Post
Using Screens
Running the Fastbreak
Drive & Kick
---
JASON HELPED TURN THIS PLAYER INTO A D-1 POINT GUARD!
Jordan McCabe signed in 2017 with West Virginia University. Jordan has trained with Jason Otter since a very young age and has spent a lot of time working on the Point Guard Elite Concepts and Drills to become a Division 1 Point Guard. Congratulations Jordan! Where could you or your child go if they trained with Point Guard Elite? Don't wonder. Find out now by ordering the Point Guard Elite System.
---
JASON HELPED TURN THIS PLAYER INTO
A PRO & MARAVICH AWARD WINNER
"Without my Point Guard Elite experience I would have never achieved the things that other people thought was impossible. People told me my whole life I was too small to have success on the college and pro level. I Believe."
– Matt VanPelt (Recipient of the Pete Maravich Collegiate Point Guard Award) Pro Player Overseas.
---
JASON OTTER'S POINT GUARD ELITE SYSTEM TURNS YOU INTO AN ELITE POINT GUARD-QUICKLY
Jason Otter's Point Guard Elite System is a Lifetime's worth of Point Guard Development. These videos will be used your entire playing career - no matter what level you achieve!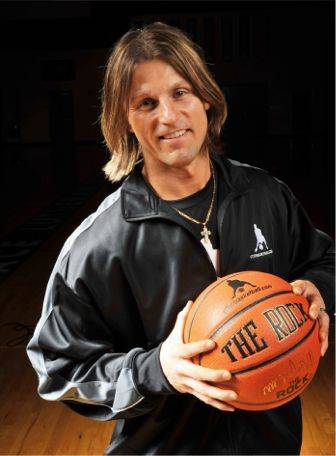 Jason has trained Pros, College,& High School players all over the country.
Big Results Are Coming!
Ball Handling - Learn the Key Dribble & Dribble Moves that Point Guards Must Know - without wasting time doing unproductive drills
Finishing - Attacking the Rim will allow you to score more points and Dish to teammates when necessary.
Point Guard Shooting Learn to knock down the shots Coaches want their point guards to hit. Don't waste your time practicing shots that you won't take in games.
Passing - Point Guards need to be able to get the ball out of their hands quickly and throw a Pass that makes your teammates better.
Impress Coaches - Jason is your Secret Weapon that will make your coach wonder where you are learning all of this from? We won't tell!
---

---
Why Is Training With Jason Otter Different?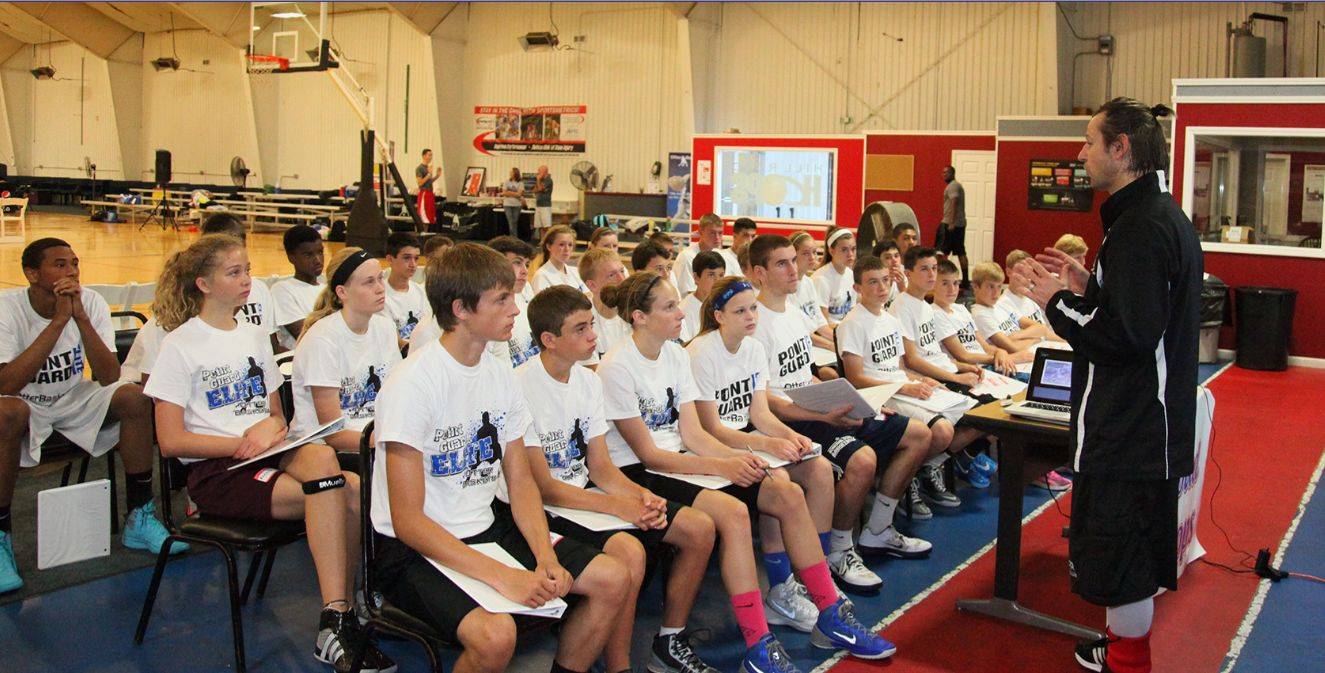 Jason isn't some Johnny Come Lately YouTube Trainer. Jason has been doing this for over 15 years - Training Pros, College, & players of all ages. In the above picture, Jason is at one of his camps. Yes, he trains real players year around on a daily basis. That's a big difference from a lot of the so called trainers out there now who spend their days uploading YouTube videos on a daily basis. Jason travels all over the country conducting over 8 different camps including his famous Point Guard Elite camps.
---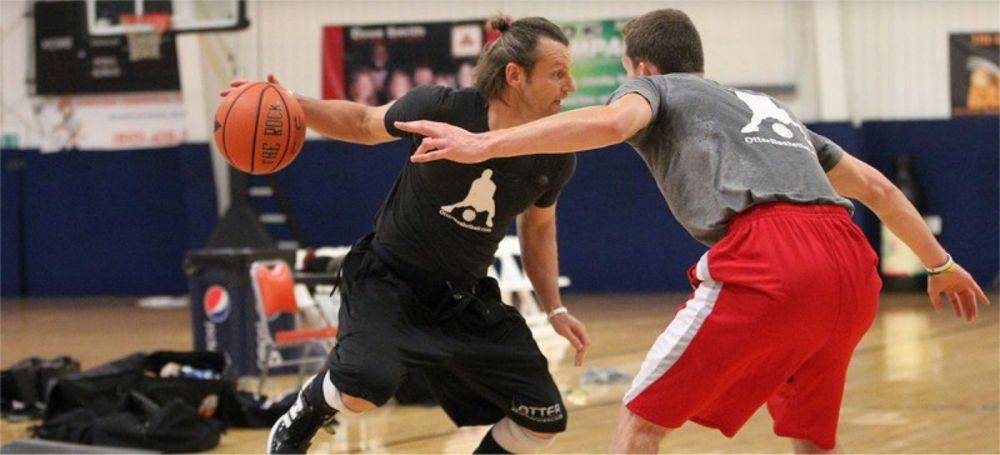 A former Division I and professional player, Jason Otter has dedicated himself to player development. As a young boy he made the commitment to become the best player he could be. He would spend 8 hours a day with a basketball in the summertime and bought into the idea that hard work beats talent when talent doesn't work hard. But upon finishing his professional career quickly realized that hard and smart work beats talent even when talent does work.
And thus, the OtterBasketball system began to develop. The work ethic he learned from spending those hours on the court spilled over into his personal life off the court too. Earning a Bachelor's Degree in Health & Physical Education with emphasis in Exercise Science, Special Education, Psychology and a Master's Degree in Educational Leadership. Upon returning from playing overseas, Jason began teaching, coaching and developed players that went on to have much success in Division I, II and professional careers.
Because of the high demand to work with Jason, he began holding individual instructional camps. In a short time those expanded to being held all over the country and overseas. Otter Basketball Camps are the most sought after skill development camps in the country today.

But If You Click Now You Can Get The Complete POINT GUARD ELITE TRAINING SYSTEM Plus Bonus Video—
All Modules And Our Our Elite Bonus To Transform Your Game As Fast As Possible— For Only One Payment Of Just $77!