Ganon Baker's Basketball Training Fundamentals System
The Basketball Fundamentals System
Used by the Pros

...w/ NBA Trainer Ganon Baker
The Blueprint To Build Elite Basketball Fundamental Skills & Dominate the Court
---
Ganon Baker has been featured in these & Many More!


---
Basketball fundamentals can seem like such a boring word to players because they think it's too easy and they want something flashy and exciting. The problem with too many players today is that they focus too much on the flashy and not the things that are going to help them in real games. Players go on YouTube and watch these so called trainers do all sorts of spin dribbles, behind the back, shooting from 25 feet out, and more crazy stuff that just doesn't help their game.
You see the big problem is that coaches don't need flashy and don't want flashy. They want players that can take care of the basketball, knock down shots, get the ball to the open man, and be a solid all around player. Think about it...
How many games do you watch at any level where you see a bunch of spin, behind the back dribble or passes, and all that other crazy stuff? You might see one or two a game but nowhere near the basic fundamental skills that are performed in a game.
So that's why it's so important to focus on the fundamentals of basketball and get really good at what you will actually be doing in a real game - that will get you playing time - and maybe down the road a chance to play at the collegiate level.
Now it's fun to add in the crazy dribble moves to challenge yourself and break up the routine of working out. But if that's your focus you won't become the player you need to if you want to get a lot of playing time and get coaches to notice you. Coaches need players they can trust to take care of the ball, that can get the ball down the court, and knock down the open shot.
Develop Elite Basketball Fundamentals with a World Reknowned Basketball Trainer
But now you can develop Elite Basketball Fundamentals and learn them from a True Pro Basketball Trainer and not some guy who only puts up YouTube videos.
Ganon Baker's Basketball Fundamentals will help you develop basketball fundamentals that will get you playing time on your school team, AAU team, and any other team you are on.
Just scroll down to watch the videos of Ganon and how he is known all over the world. Ganon's videos are a progression from the Preps to the Pros. So you master the Prep drills first and then go to the Pro Drills. This won't happen overnight so you'll have to put the work in but the key is that you will be doing what a World Reknowned Trainer teaches pros and basketball players all over the world so you are learning from the best of the best.
Don't wait start training with Ganon Baker's Basketball Fundamentals today and you will be on the right track to have reach your ultimate level in basketball. Remember, coaches want the most fundamentally sound players that can Dribble, Pass, & Shoot. They don't need the crazy stuff on YouTube to run their offense so don't waste your time on it. Train with a Pro train with Ganon Baker.
JOIN GANON BAKER'S BASKETBALL FUNDAMENTALS SCHOOL & GET EVERYTHING YOU NEED TO BECOME AN ELITE PLAYER
Ball Handling Basketball Fundamentals - Control the Basketball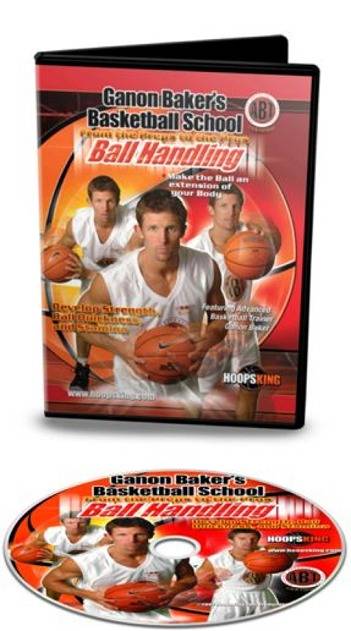 Ganon's Basketball Fundamentals - Ball Handling
Ganon Baker's Basketball Fundamentals includes Ball Handling Drills. These drills are broken up into two sections - Preps and Pros. The Preps Ball Handling drills are designed for younger players but are still challenging. Maybe a better way to say it is not "younger" but "skilled". So players who aren't as skilled or are just starting to do basketball workouts will want to start with the Preps drills.
As they move on and improve their Ball Handling skills they can do the Pro drills. Ganon gives players a lot of energy and excitement in his videos so they are fun to watch. He also demonstrates the basketball fundamentals with incredible skill that will amaze you and your child.
Work to be as good as Ganon Baker at these Ball Handling drills and you will be well on your way to handling the basketball like a Pro!
---
Learn to Make Shots in Games - When It Counts
Ganon's Basketball Shooting Fundamentals
Ganon Baker presents a great basketball fundamentals shooting video that is broken down into these three parts:
How to Shoot the Basketball Correctly

How to Practice Your Shot for Real Games

How to Read Your Defender & Make the Right Read
First Ganon will give you basketball form shooting drills to do to perfect your shot. Every player should alway use these drills no matter how advanced they become so bad habits will not creep into your shot.
Next, Ganon shows you how to practice game-like shots by yourself. Shooting practice is about quality not quantity. You need to be replicating what you will do in games when shooting in your practice so that you can actually make shots in games.
Once you can knock down the shot, the defense will be all over you. This is where Ganon teaches you how to read the defense and make the best decision on what to do.
You are going to get everything you need with this video to become an offensive force from How to Shoot, How to Really Practice Shooting Like the Pros, to How to Read Your Defender. Order now to start Shooting Like a Pro!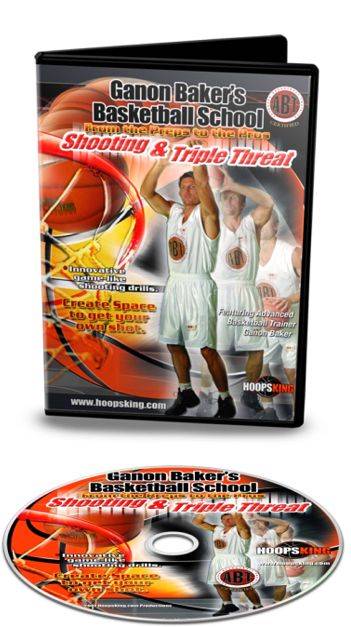 ---
DISH ASSISTS LIKE THE PROS!
Ganon's Basketball Fundamentals - Passing
Yes, you can do basketball passing drills by yourself. Ganon Baker will take you through passing drills broken into the Preps & the Pros that will blow your mind.
Many players don't work on their passing skills and that's why passing has become a lost art. The great players are great passers so don't you want to become a great player? LeBron James is known for his passing right? He's the best player in the world and doesn't overlook this fundamental basketball skill.
You'll get passing drills you can do by yourself or simply add a partner. You'll learn to throw passes with both hands equally well. Yes, you should be able to throw with your right and left hand equally well. Now you probably have an imbalance right now but Ganon will get your right and left handed passes zipping by the defense in no time.
You'll impress your coach with how you can deliver the ball to the right player, at the right time, without committing turnovers. Your coach will trust you with the ball.
---
DRIBBLE & DRIVE TO THE BASKET LIKE A PRO!
Ganon Baker's Basketball Fundamentals - Dribbling & Driving
Ganon Baker's Dribbling Drills are second to none. He provides two sections of dribbling drills - the Preps and the Pros. This video will give any player a career worth of dribbling instruction by one of the best dribblers in the world.
Ganon will give you stationary, tennis ball, and on the move dribbling drills. The Driving drills will teach you how to get by defenders efficiently with your dribble and allow you to be an attacking player on offense.
Become a complete offensive threat by being able to drive the basketball at the defense in addition to catch and shooting.
Experience Ganon's high energy and second to none demonstrations to take your dribbling skills to the ultimate level.
---
GANON TALKS BASKETBALLS FUNDAMENTALS ON FOX SPORTS

---
What Did this NBA Coach Say About GANON BAKER?
---
HERE'S WHAT PARENTS & COACHES ARE SAYING...


---
GANON AT NIKE ELITE BASKETBALL CAMPS

Ganon at the Kobe Bryant Nike Skills Academy.
---
Ganon at Nike Skills Academy
---
Ganon Baker at the Nike Big Man Camp
---
Ganon Baker at the Kevin Durant Skill Academy
---
GANON BAKER'S BASKETBALL FUNDAMENTALS TURNS YOU INTO AN ELITE BASKETBALL PLAYER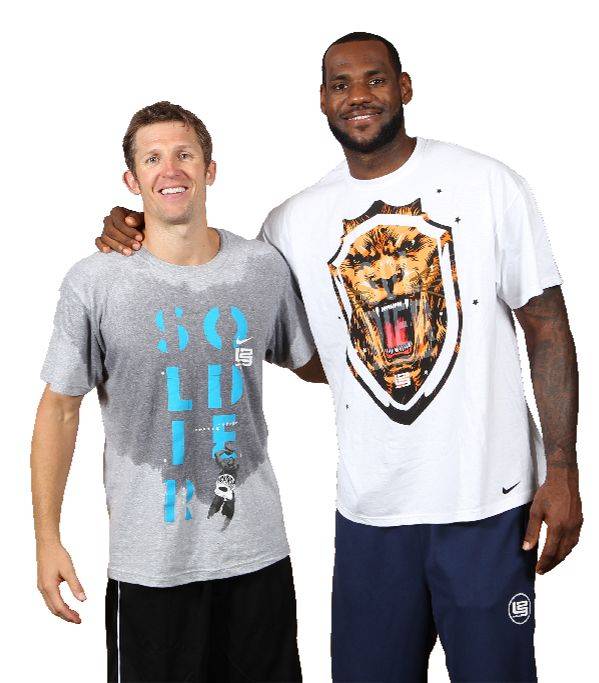 Big Results Are Coming!
Ball Handling - Develop Strong, Quick Hands that will allow you to attack the toughest defenders with the Dribble, Pass, or Shot.
Dribbling & Driving - Develop sick handles and learn how to attack the basket like the Pros do.
Shooting & Triple Threat - Develop a pure, smooth shot, & learn how the Pros really practice Game Shots, from Game Spots, at Game Speed.
Passing - Learn to throw any pass in any situation and deliver the Rock.
Impress Coaches - Ganon is your Secret Weapon that will make your coach wonder where you are learning all of this from? We won't tell!
---

Order the Download Version to take Ganon Baker's Basketball Fundamentals with you anywhere!
Ganon travels the world reaching kids through basketball teaching and enhancing their basketball skills. He is a Nike Skill Development Trainer and Workout Director.

He has worked with Kobe Bryant, LeBron James, Amar'e Stoudemire, Chris Paul, Deron Williams, Kyrie Irving, Kevin Durant and Vince Carter. He trains the top 80 boys and girls in the country for Nike Basketball and directs skill academies all over the world, including The Michael Jordan Brand Classics in Europe.

In 2008 he was hired as Amare Stoudemire's Personal Skill Development Coach and has trained over 200 NBA/WNBA players such as Jarryd Bayless, Tyson Chandler Harrison Barnes, Grant Hill, Brandon Knight, James Harden, Cleanthony Early, Johnny O' Bryant, Scottie Wilbekin, Demya Walker, Angel McCoughtry, Natalie Novosel, and many more.
---
STILL NOT SURE?
HERE'S SOME GANON BAKER MOTIVATION!
---
What Are You Waiting for? Start Training with Ganon Baker at Home & Make Him Your Secret Weapon!

Click Above to Order the Ganon Baker Download version of the Basketball Fundamentals Videos.
---

Click Above to Order the Ganon Baker DVD version of the Basketball Fundamentals Videos that will be mailed to you.