Hollywood baby!!! Ask anyone, but it is never easy to play with all time grates! LeBron on the court is maybe the best player the game has ever seen but it is really hard to live up to his expectations. I don`t mind the slow start, every Bron`s team had it, but from my standpoint as a coach it will be hard to find a modus how this team is suppose to be good. In 15 years that we spent watching James play, there are really two ways that you can build a team around him: either surround him with elite shooters or the players that are elite in something...I don`t see neither of two.
Raptors beat the Lakers last night 121 -107, and the most interesting part was the fact that Leonard was not playing. For us coaches, there was this particular play that caught my eye.
As we can all see, the starting setup is with one big on the low post position on the ball side, and on that same side we have a wing player who is standing on 45° spot. On the other side we have a big man slightly above the elbow and we have a guard/wing standing on the opposite 45° spot. Both of the big man are making a screen for the other two players.
---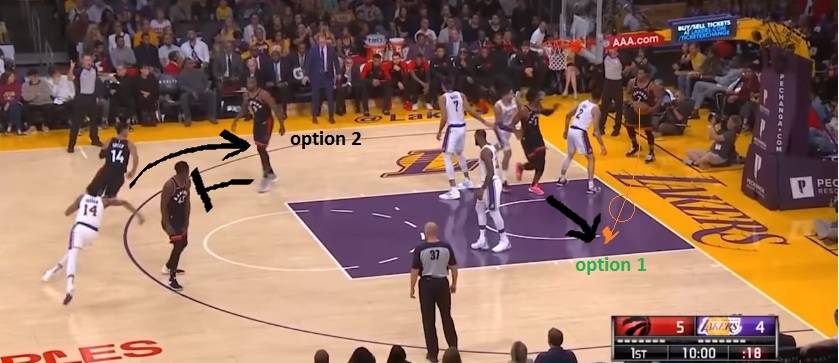 The action starts when the both of the big man are making screens for the other two players. The guard on the ball side is continuing his movement towards the basket (option 1) and if he doesn`t receive the ball he will resume running towards the weak side corner. The guard that starts his movement from the weak side will receive the first screen on the elbow or a bit above it. The second screen will come from the big man on the ball side and the whole idea is to create an open shot opportunity on the ball side.
---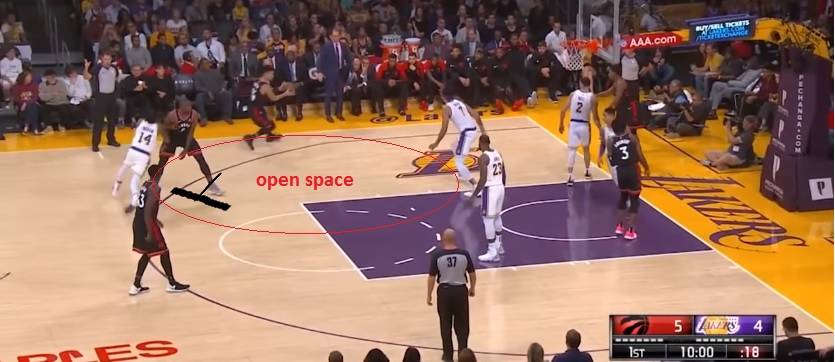 If everything goes according to plan, there will be a lot of space for your shooters (red circle).
If you want to learn more inbound plays like this, go rent a DVD by clicking on the link below:

Recent Posts
5-Out Motion Offense You have a small team with no big post …

A zone defense can be exactly what a team needs to neutralize their opponen …

A weighted vest is a type of fitness equipment that can enhance the intensity of your worko …