Custom Football Coaching Dry Erase Board | Coaching Gift
SKU:
Frequently bought together:
Description
How to Build a Custom Coaching Football Clipboard with Your Team's Colors & Logo...In Less than 2 Minutes
Follow these steps to build your custom coaching football clipboard. Get one for each member of your staff. Makes a great gift for football coaches.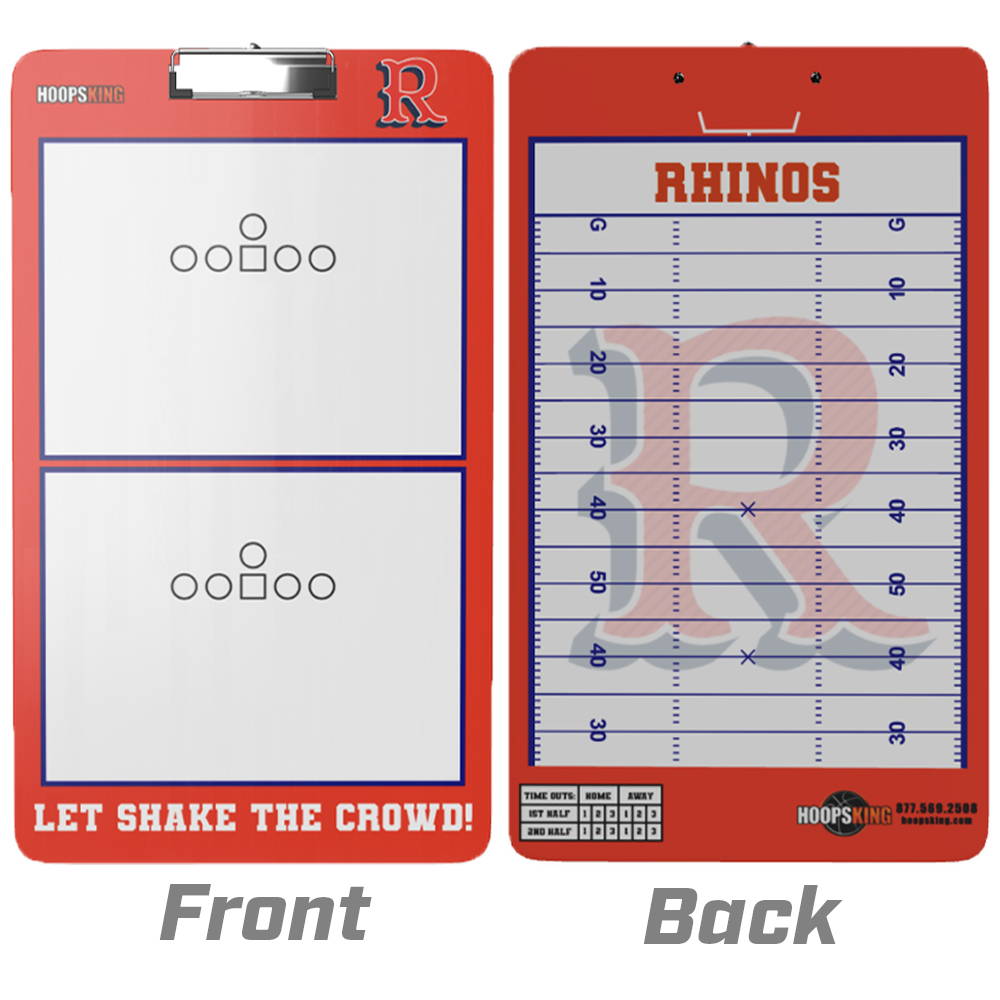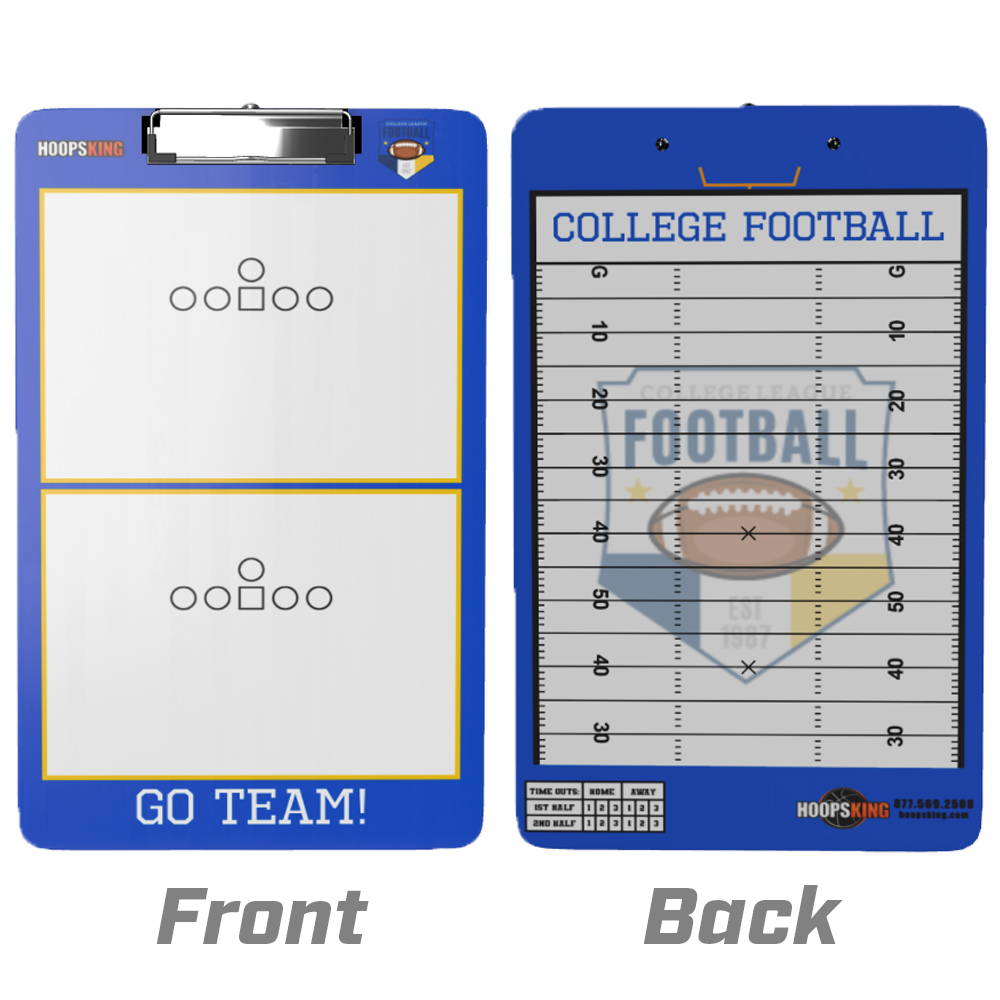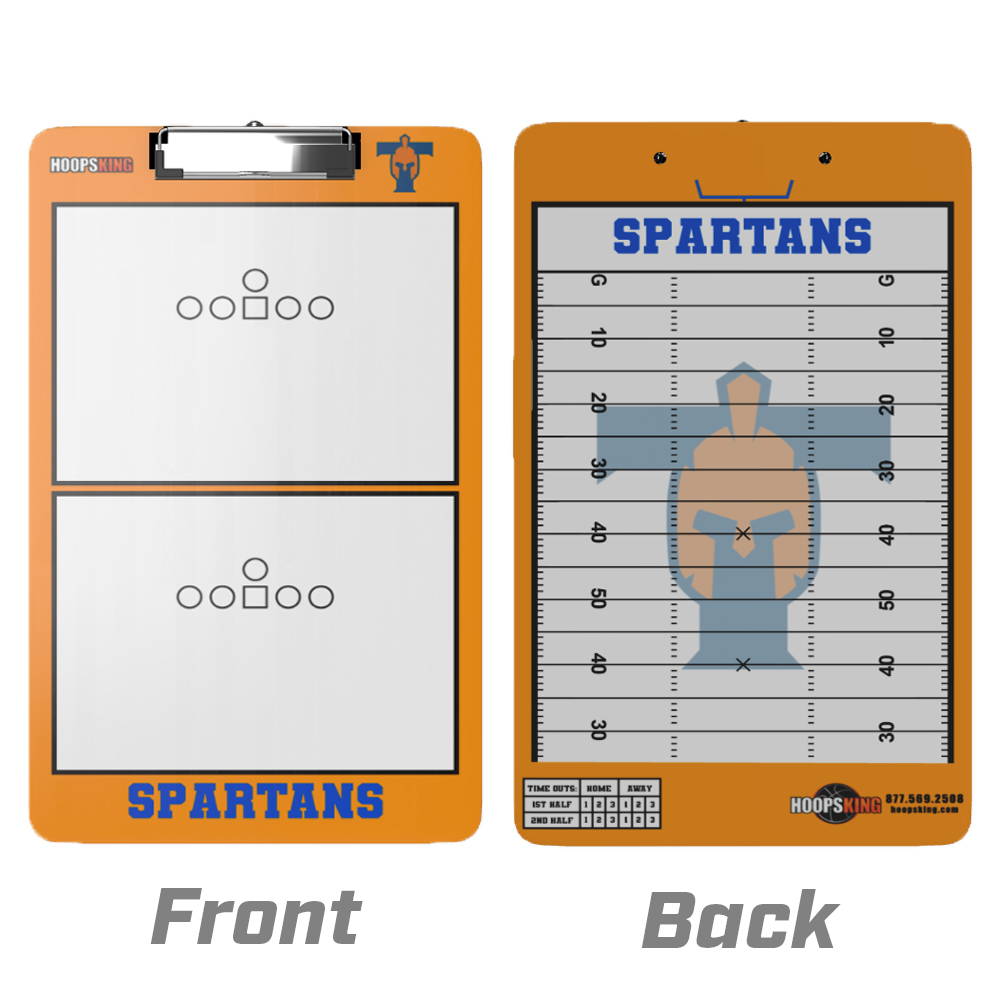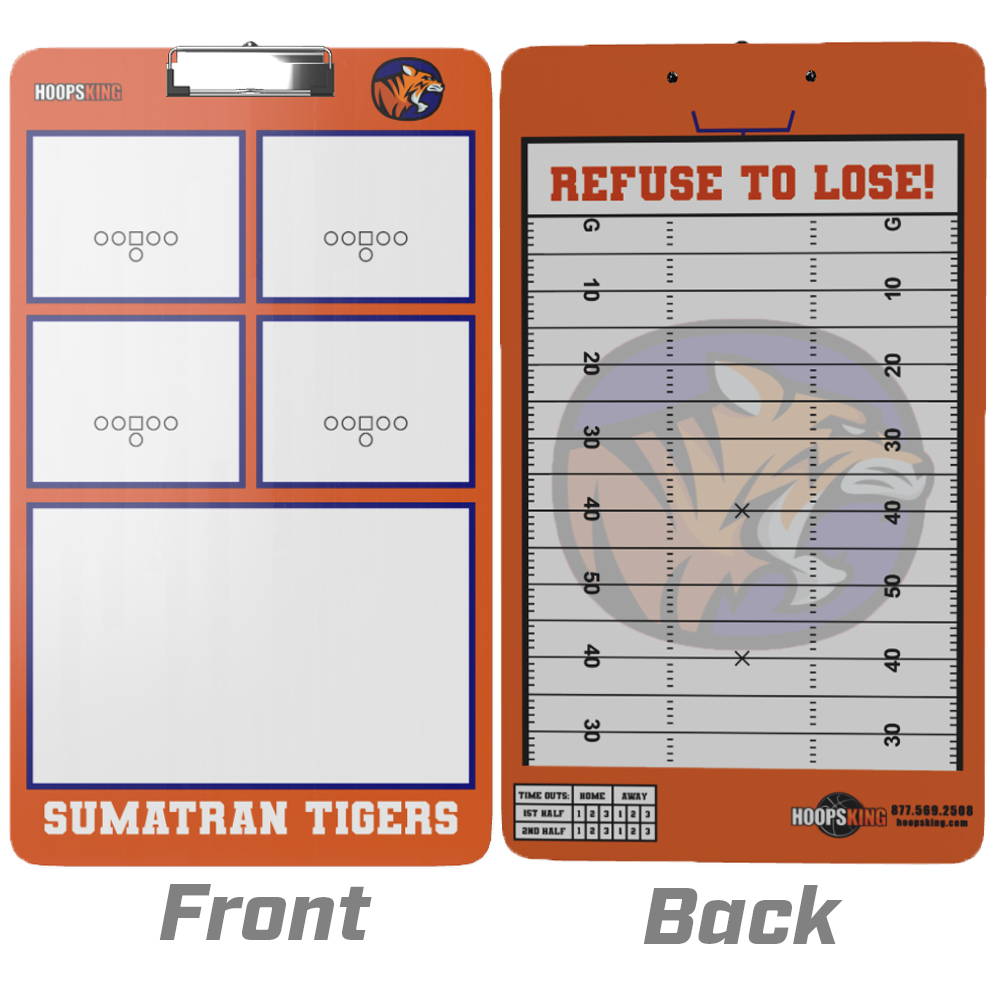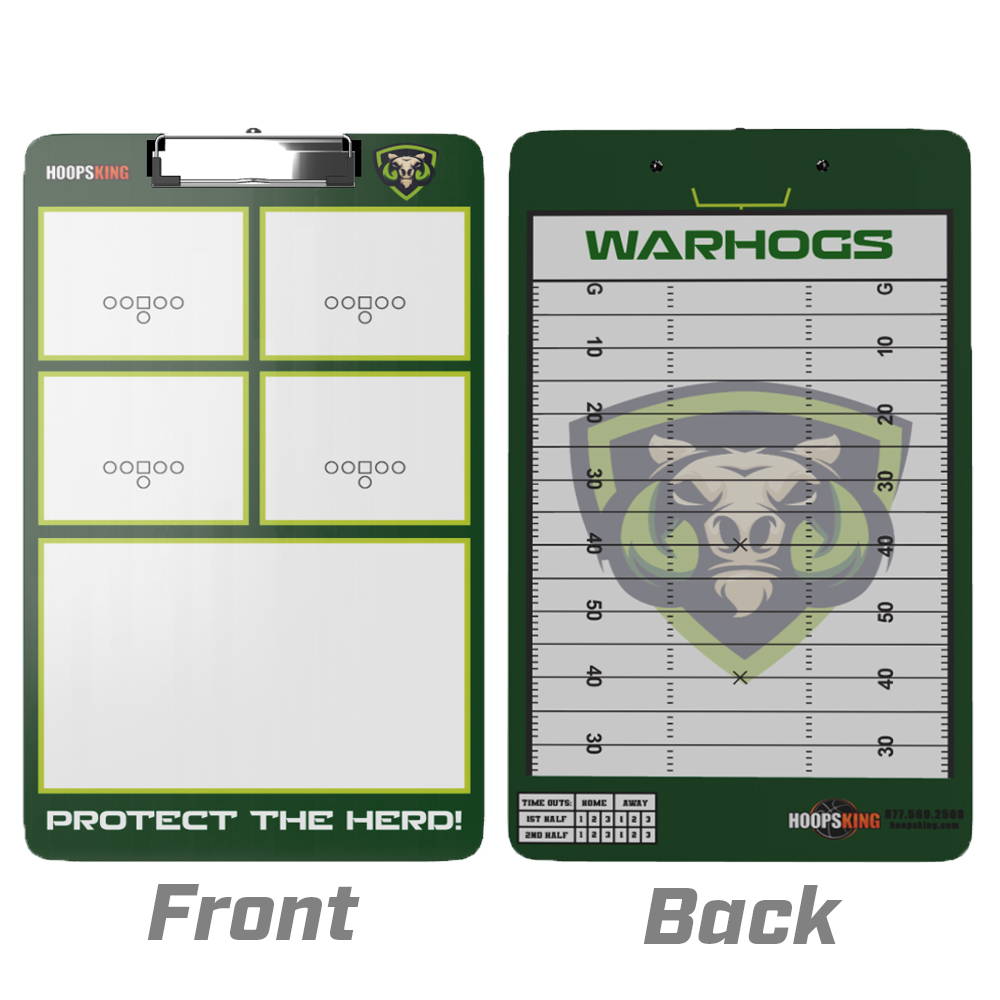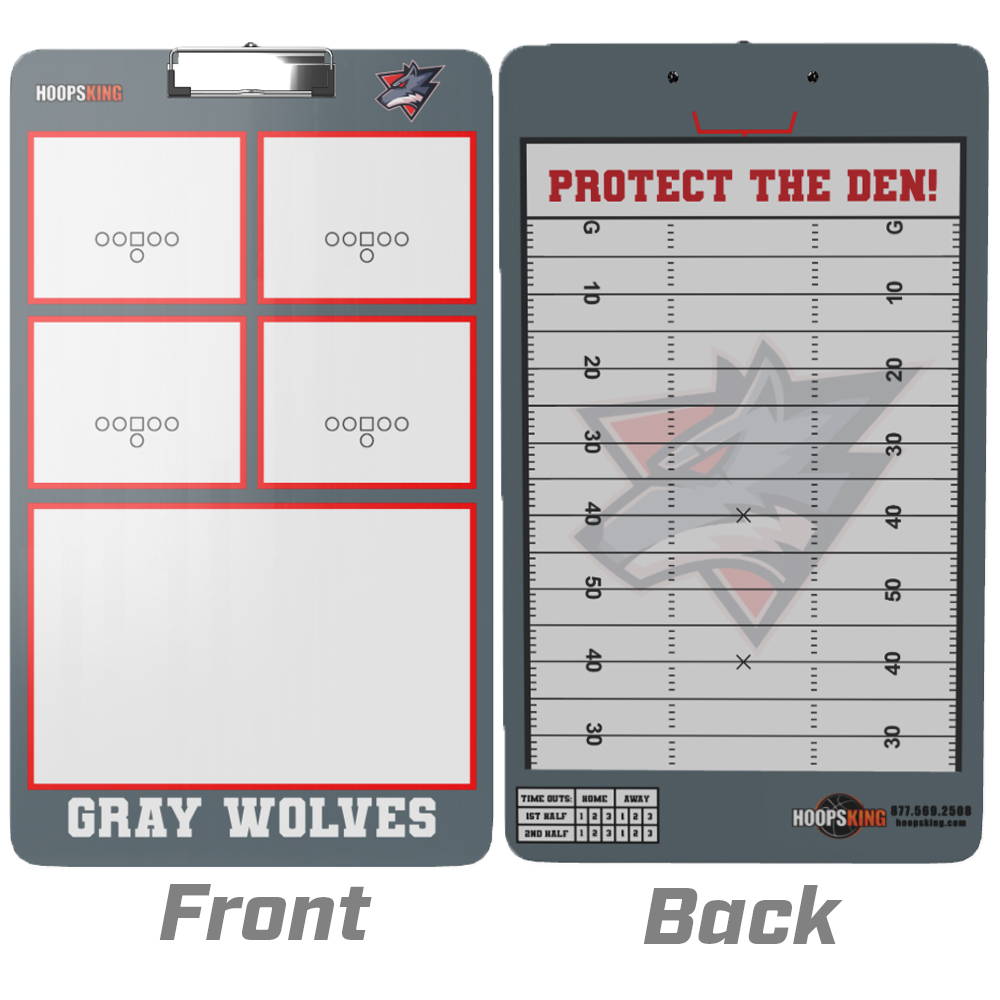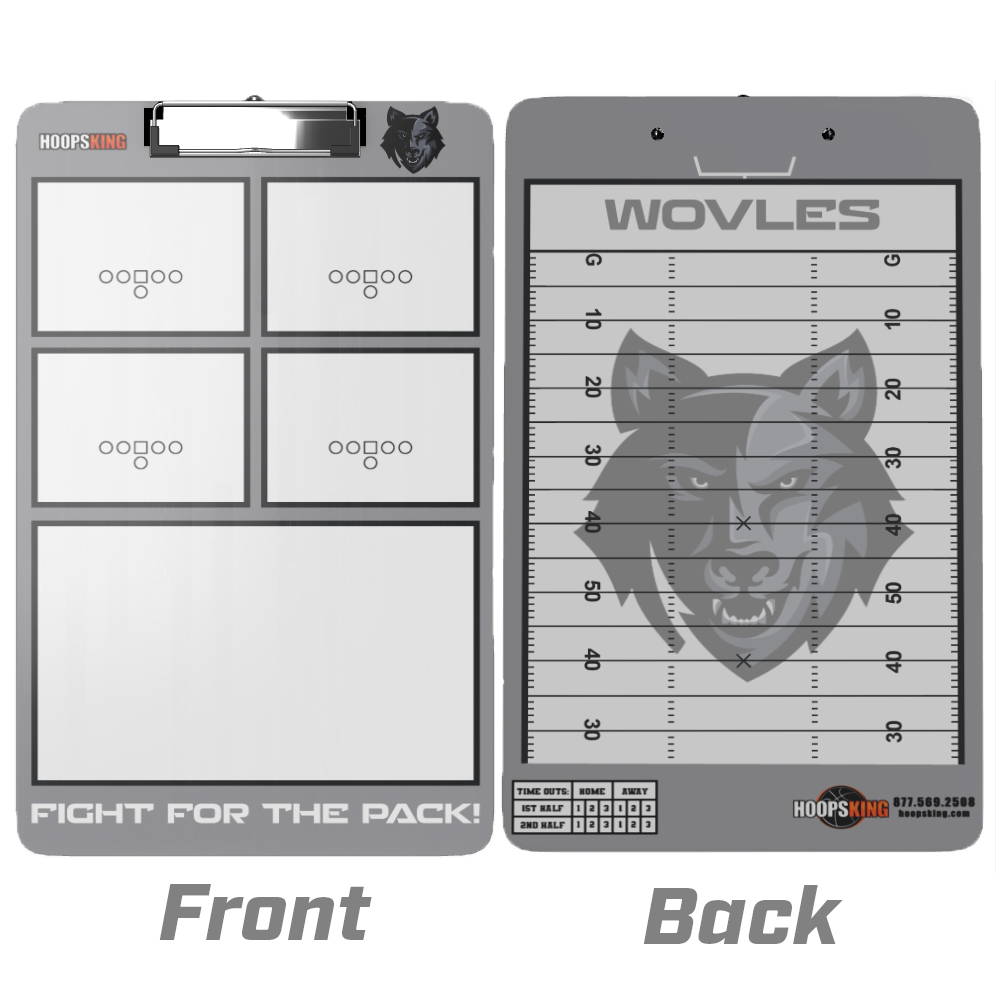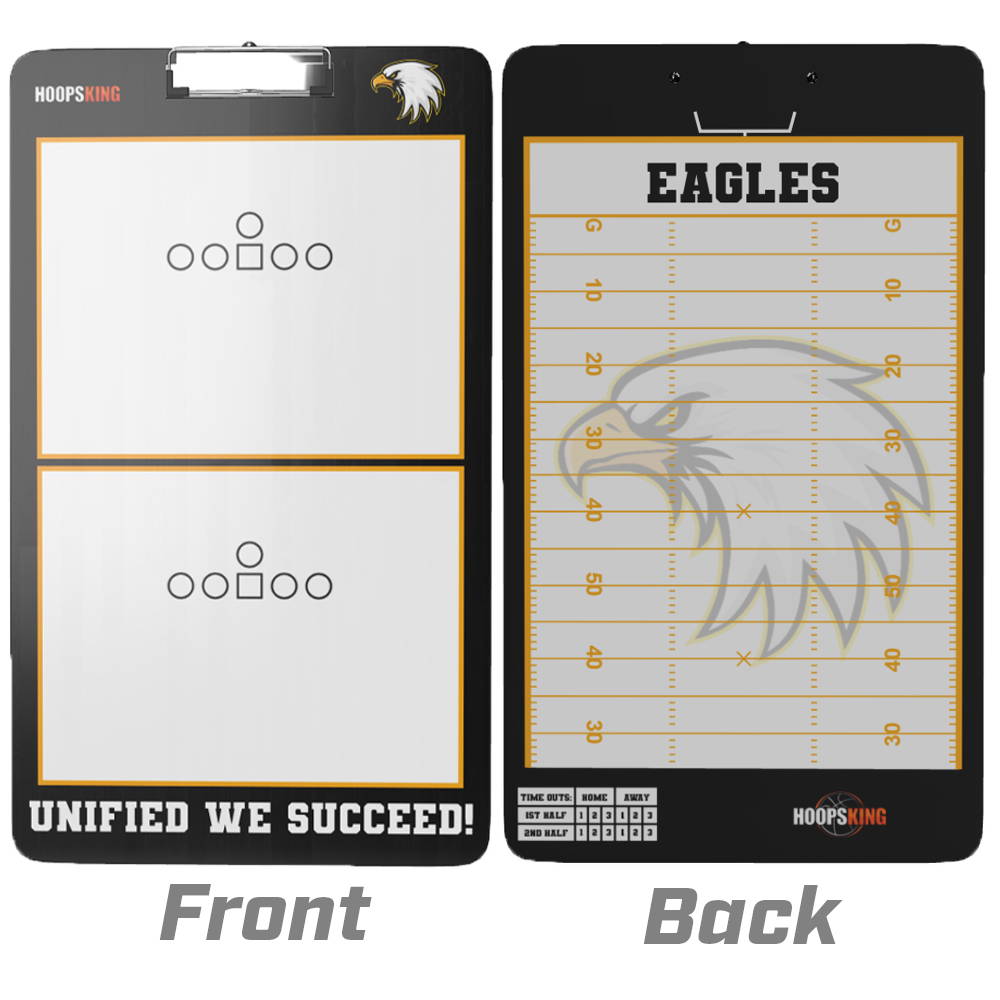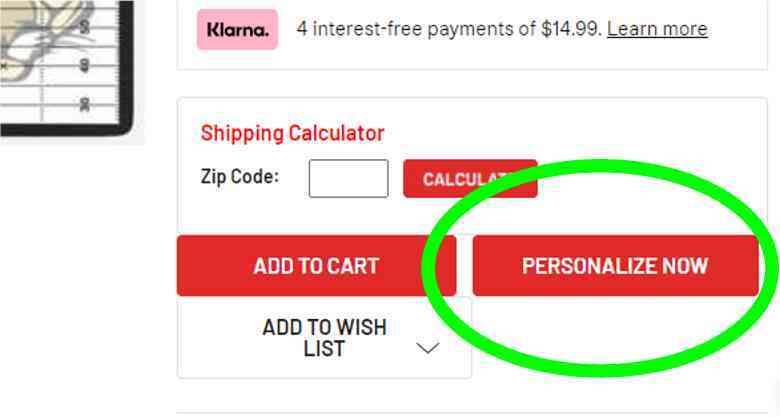 1. Click the Personalize Now button to launch the designer and start designing your own personalized football coaching clipboard.

2. In Step One, you'll choose what style of personalized coaching football dry erase board you want.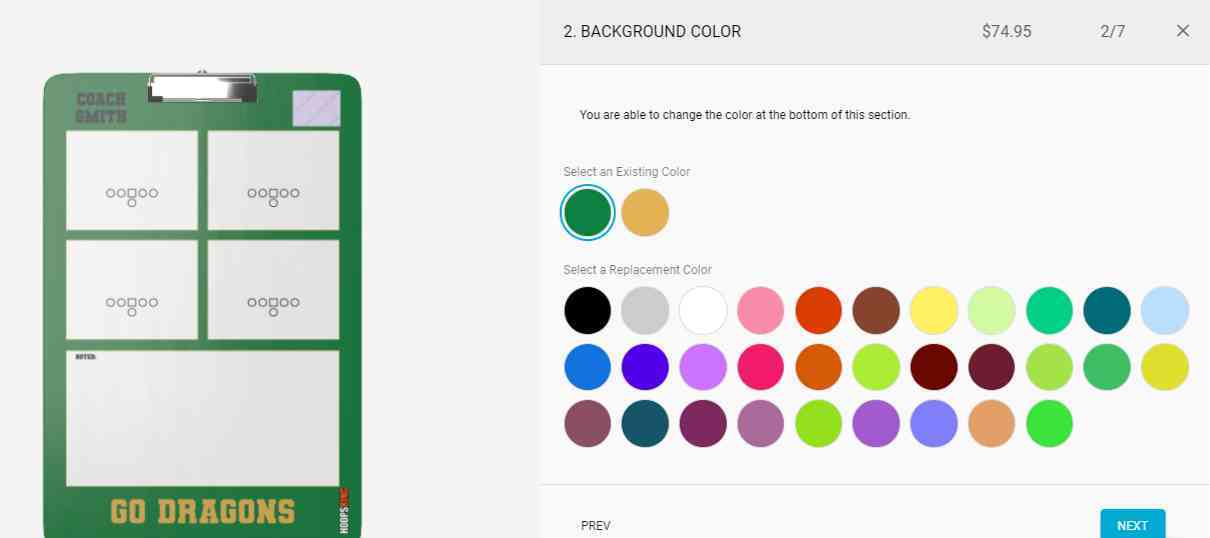 3. Next, choose the background color of your custom football coaching board and the smaller border around each section.
Add a Logo to Your Custom Football Coaching Clipboard
Images should be high quality that will print well.
Images with transparent background look best.
Your logo will appear on the front and back.
4. Now you get to add your own logo to your personalized football coaching clipboard. Upload a high quality and preferably transparent image.
If you need help with your logo we do offer additional design services to help your logo look it's best. Just email us at support@hoopsking.com if needed.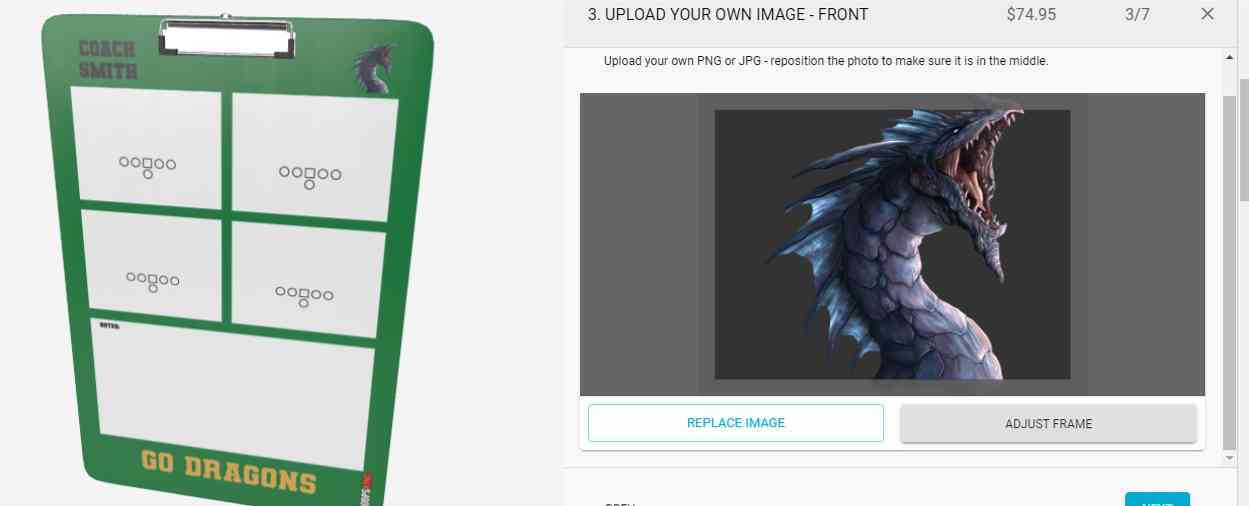 Add Text to Your Custom Football Coaching Clipboard
Add Text to the Front & Back of your custom coaching board
Change the color of Any Text
Choose your font for each text.
After uploading your football logo, you can adjust it's size.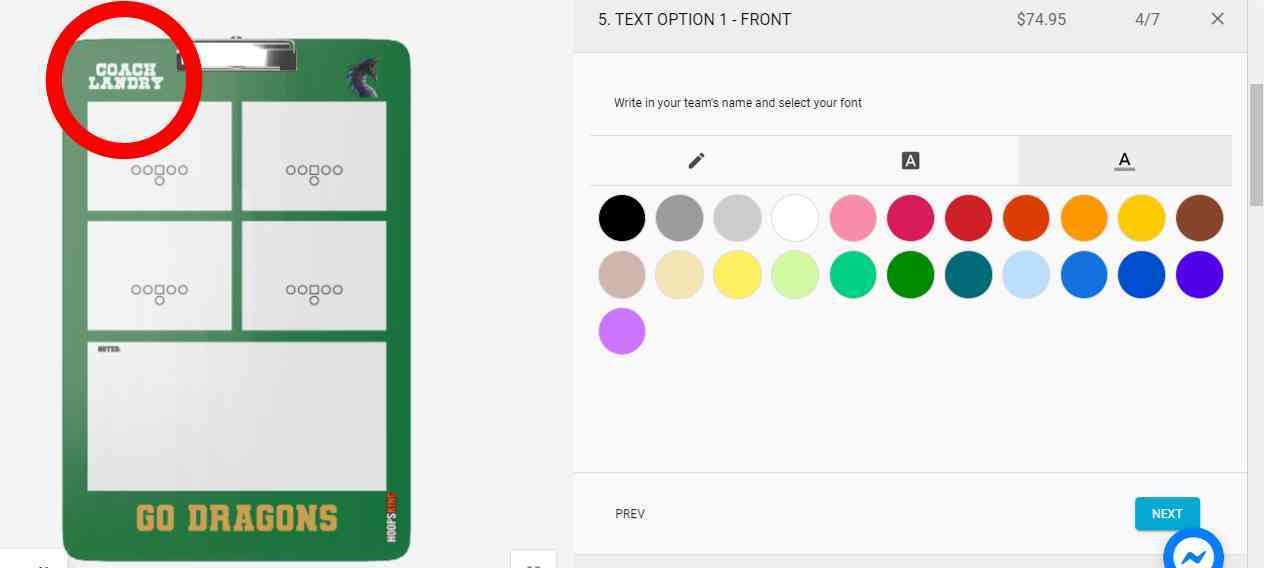 The first text you can add can be your Name or whatever you would like to appear in this area.
Add your Team Name here on your custom football coaching clipboard.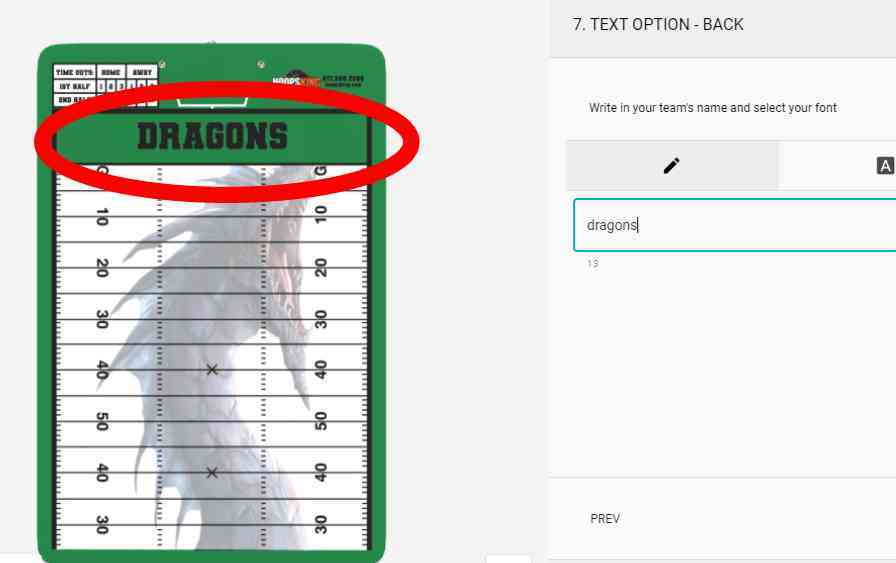 Add text to the back of your personalized football dry erase board.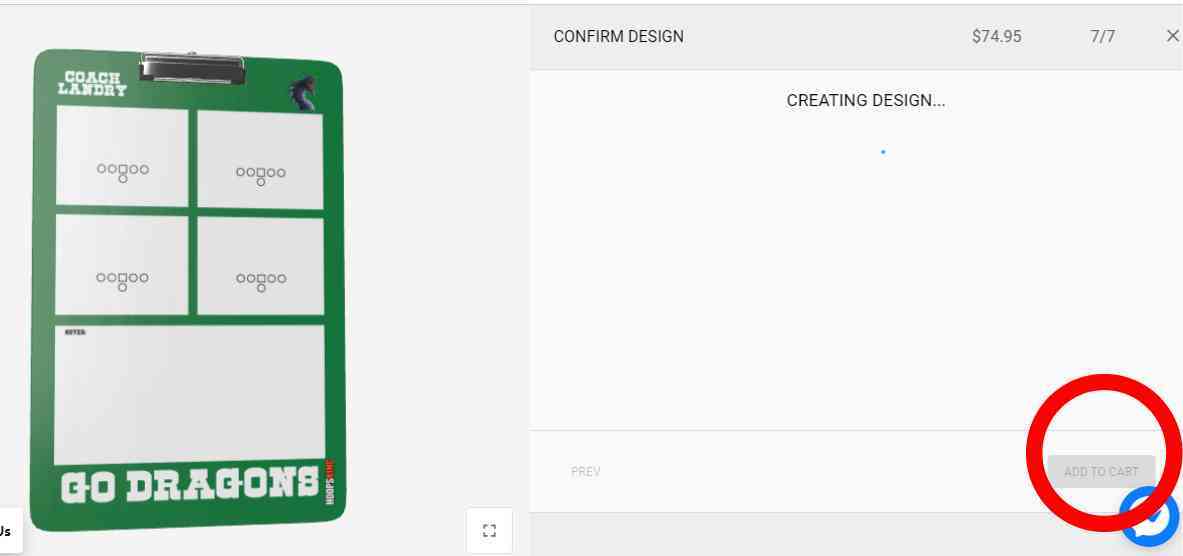 Click Add to Cart to Finish your design and add it to the cart. This will be your final design and is what will be printed and shipped to you.
Best Personalized Gift for Football Coaches
Every football coach will love a custom football coaching clipboard with their teams' name and colors. And then with their name on the board that will really give it that personal touch that will make it a gift they will not only remember - but actually use. You'll see them on the sidelines with the gift you gave them teaching their players. A custom or personalized football coaching board is a great gift that will look great, make them happy, and actually get used.
View All
Close
Additional Information
| | |
| --- | --- |
| spiff3d: | 02bbf0d3-d34e-4bcd-b406-33e2ff0eb6d7 |
View All
Close