What is the All Net Basketball Shooting Aid?
The All Net basketball shooting aid is designed to help you develop the Shooter's Touch. It does this in the following ways:
Keeps Palm Off the Ball - Having your palm touch the basketball when shooting means you'll have less control over the ball which means more missed shots.
Wider Grip - Having your fingers spaced out on the basketball means you'll have greater control over the ball when shooting.
Proper form with the finger pads touching the basketball and the middle finger coming off the basketball last.
Be Sure to Check Out These Basketball Shooting Aids...
All Net Shooter Positive Reviews
Over 70% of the All Net Shooter Reviews on Amazon are 4 or 5 stars with 50% of those being 5 star reviews.
Most positive reveiws simply state that it worked and shooting percentages improved. Confidence also increase for players after using the All Net Shooter.
Better hand placement was a key improvement for reviewers who mentioned a specific function of the All Net Shooter.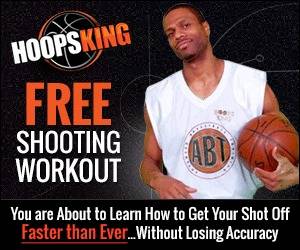 ---
This all net basketball shooting trainer did it's job. I have not used it long but already see results in my top spin. The finger spread it causes Will definitely increase my shot performance. My friends want to borrow it already.
— Amazon Reviewer
Less Positive All Net Shooter Reviews
The worst reviews main theme was that the All Net Shooter didn't work and was either too tight or didn't stay on the shooter. Another common theme of the lesser reviews is that it's uncomfortable. Reviewers also seem to say that the All Net Shooter seems to be made for older kids as the fit wasn't good for younger players.

---
All Net Shooter Video Review
Recent Posts
Picture this: a young basketball player takes the court, eager to showcase their skills. Th …

If we try to analyze the basketball from the pure athletic standpoint, the conclusion that …

Installing an in-ground basketball hoop is a great investment for parents of young basketba …